CRUISE SHOPS OFFER DEDICATED AND FLEXIBLE EVENT VENUES AND GROUP SPACE WITH ADVANCED AV EQUIPMENT
Today's modern cruise ships offer conference centers, theaters and lounges with advanced audiovisuals accommodating group meetings as small as 20, to greater than 1,000. Group organizers can reserve spaces for an intimate gathering and up to a full-ship charter for thousands. Cruise ship's venues and presentation spaces can be configured precisely to meet your needs—complete with high-speed internet access, corporate branding and dedicated support. With literally hundreds of options to choose from, cruise lines cater to group meetings and provide on-board group and event coordinators working with event organizers to ensure everything runs smoothly throughout the event. .
Large Event Venues with Advanced Audio Visual Equipment
Cruise ships offer access to theater-type venues with seating capacities in excess of 1,200. Whether it is a large theater or another presentation venue, you can rest assured your group will have access to the latest in AV equipment and the support of technical experts tasked with making sure your presentation or live performances go according to plan.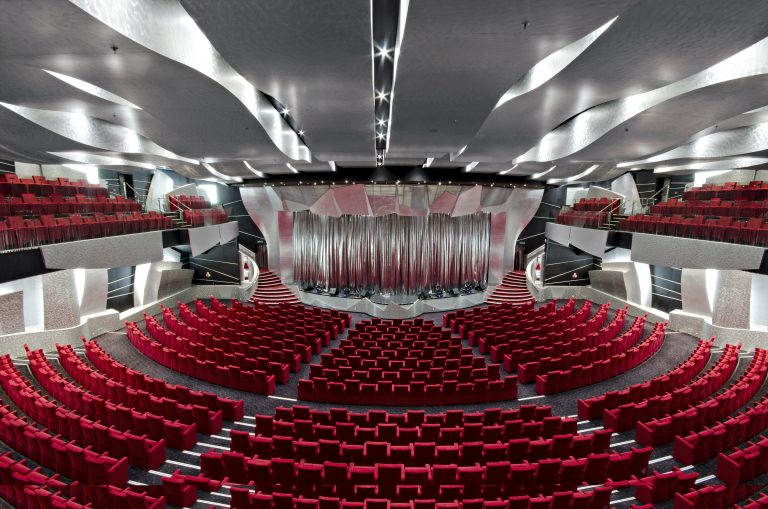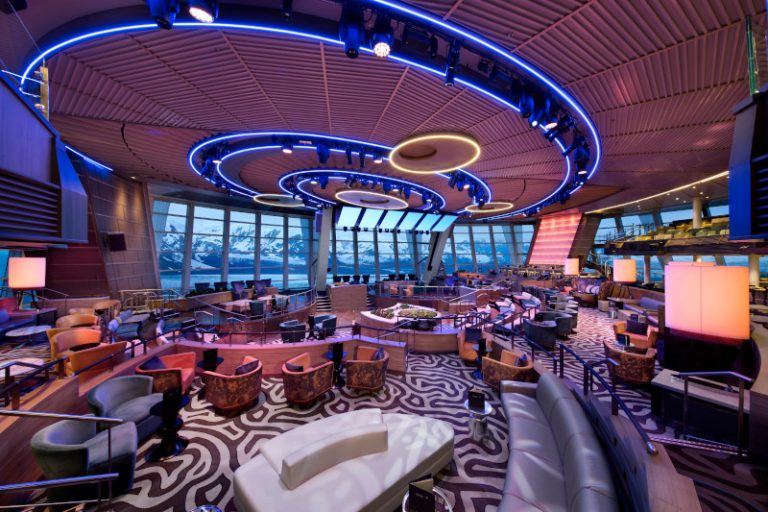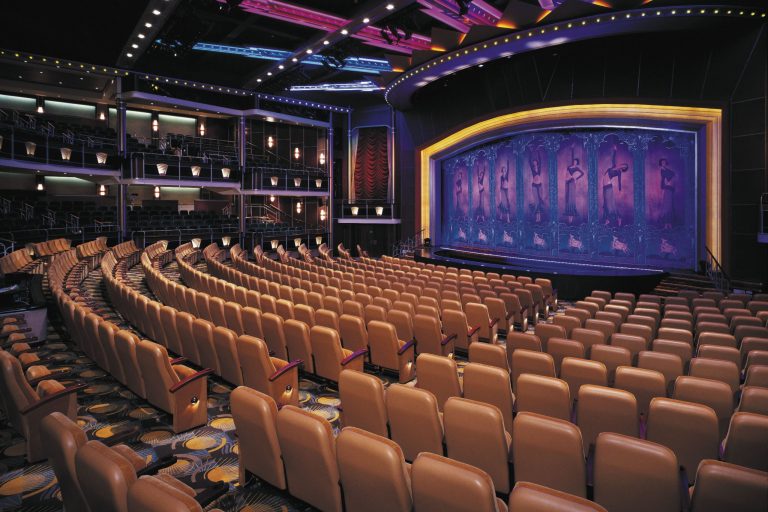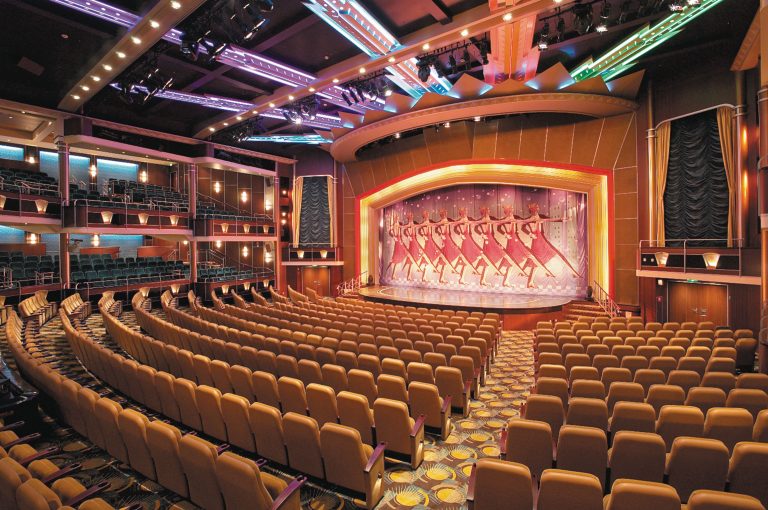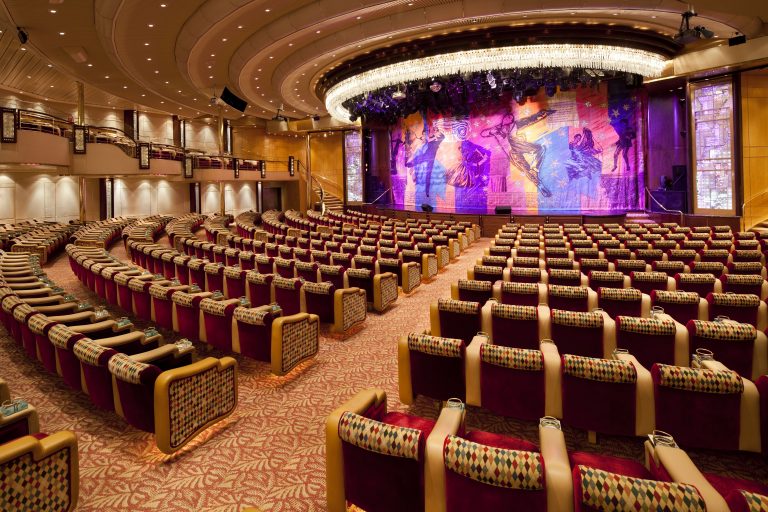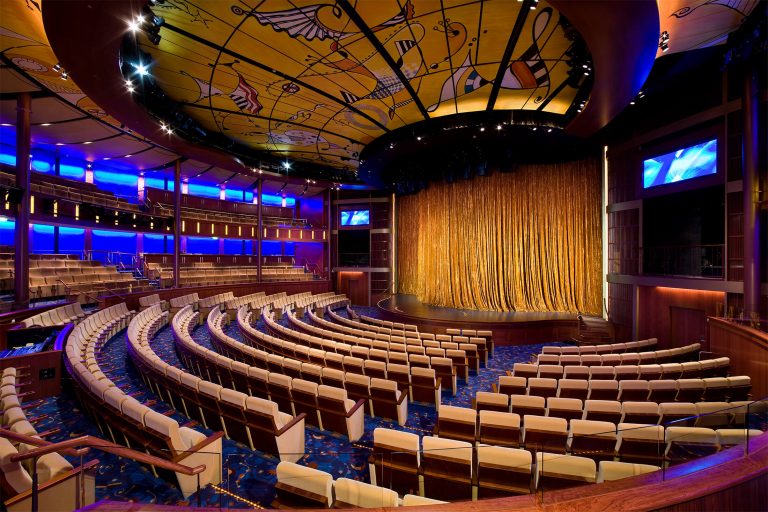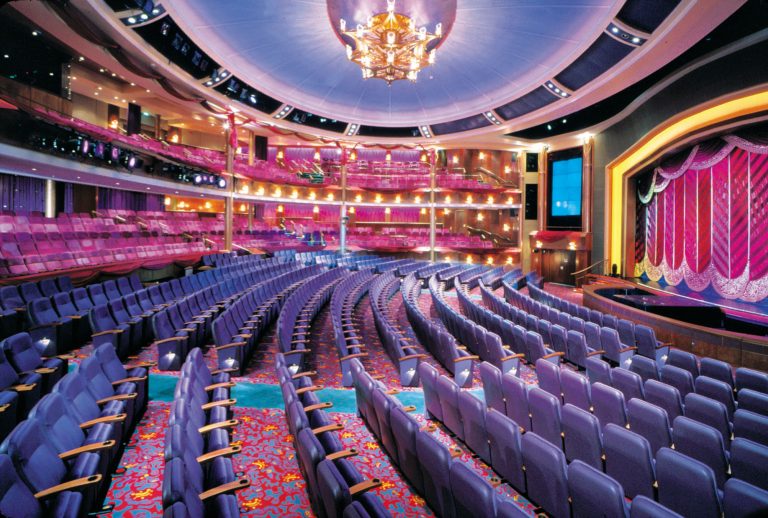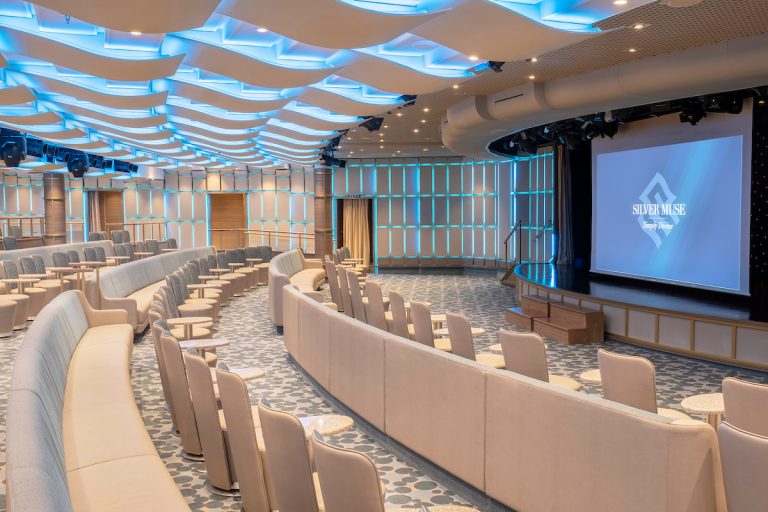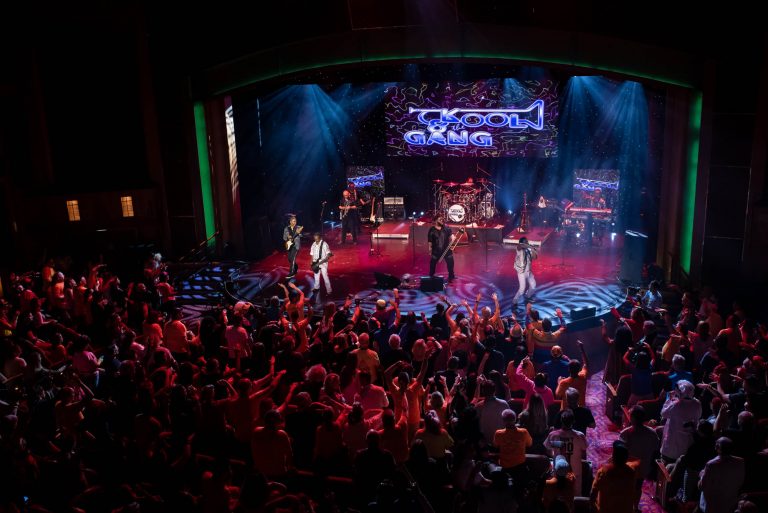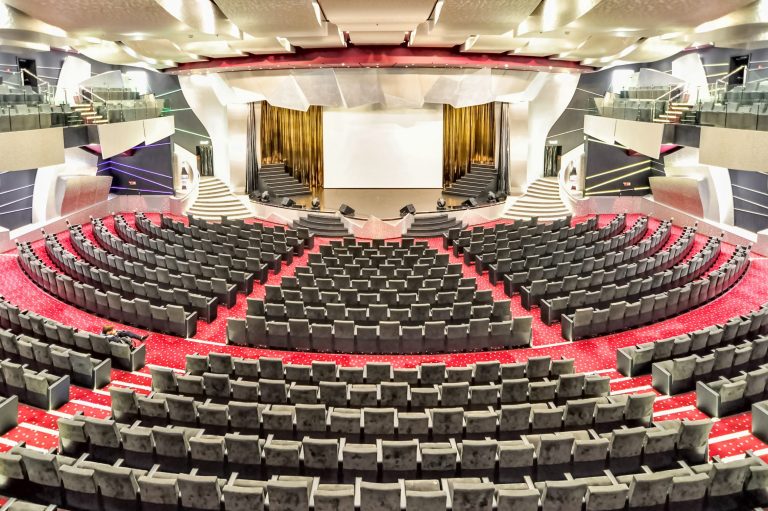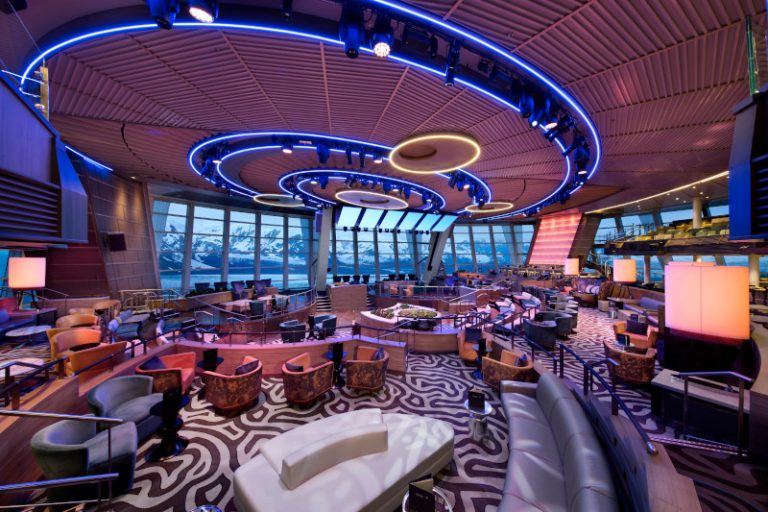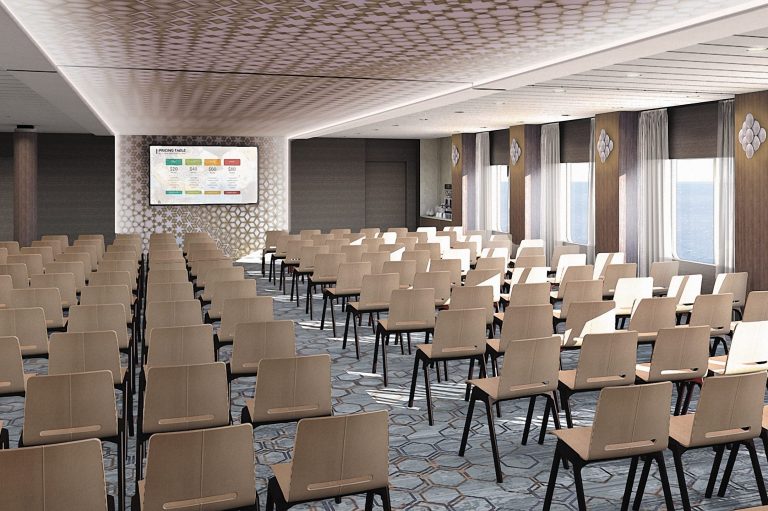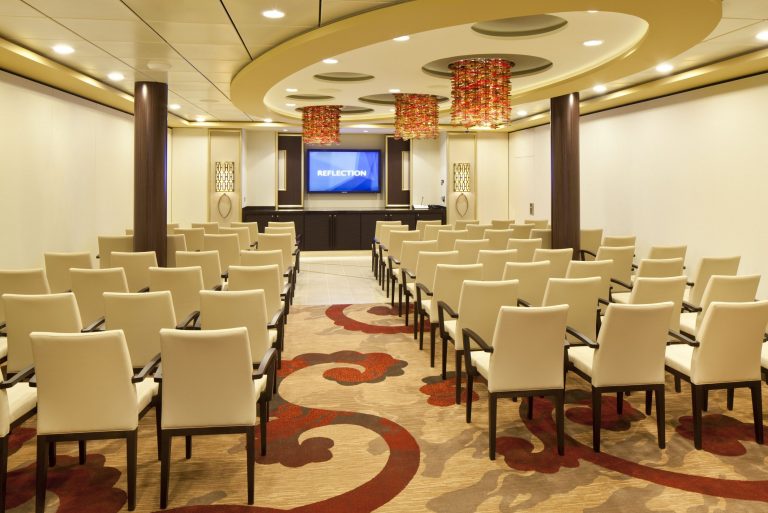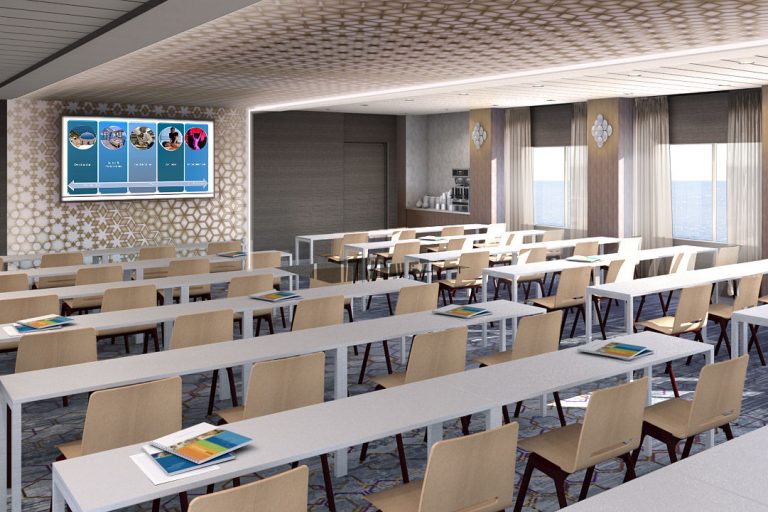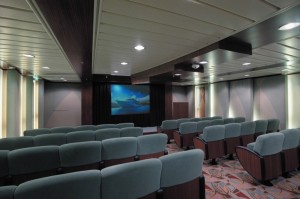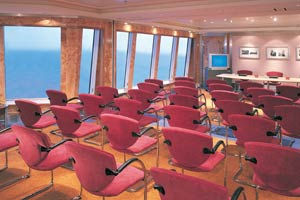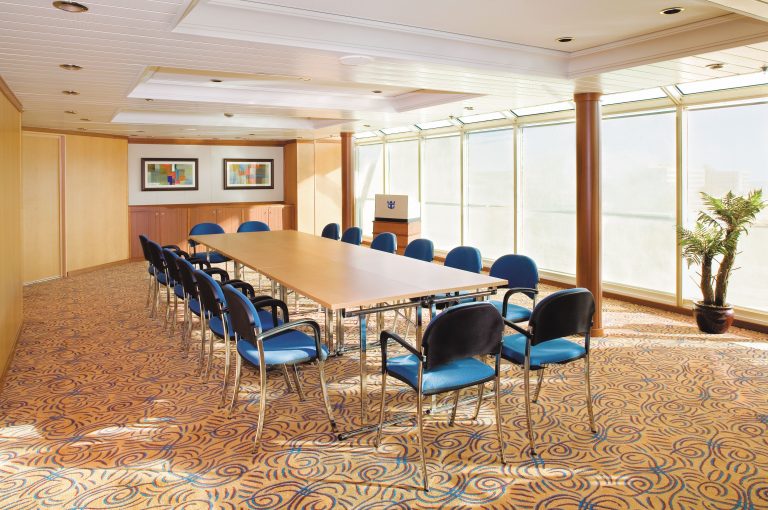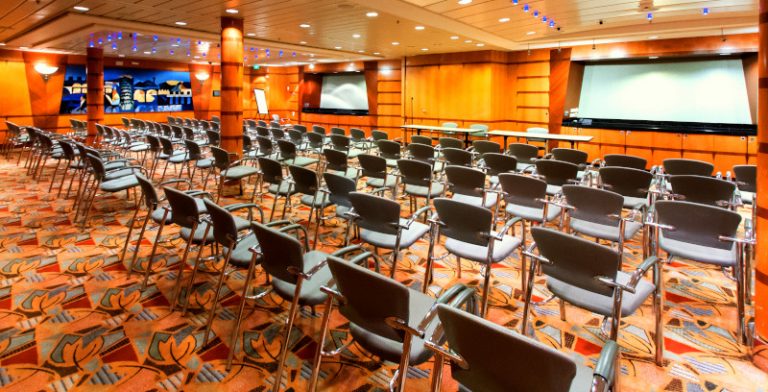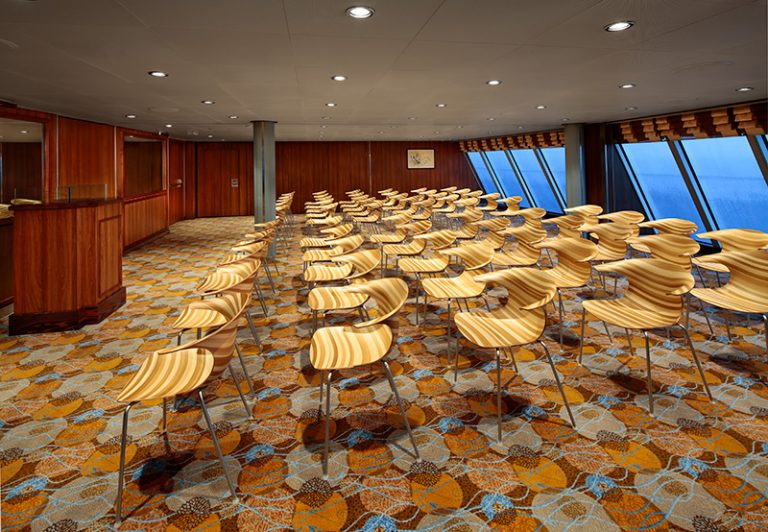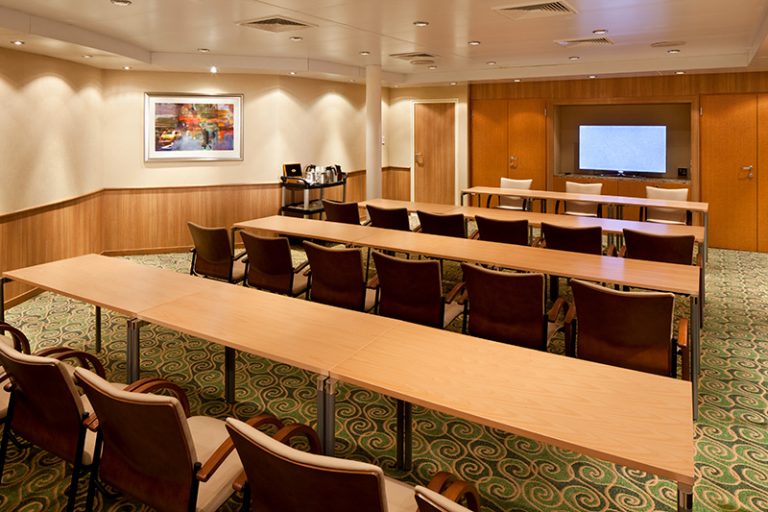 Event organizers can plan on hosting large conferences, presentations, or any type of group meeting in any one of hundreds of impressive theaters, outdoor venues or private meeting rooms onboard cruise ships. For more intimate meetings, larger venues can be converted into smaller conference rooms with flexible configurations meeting your group's requirements. Most rooms contain state-of-the-art multimedia technology featuring widescreen projectors, plasma screen TVs, sound, and lighting.
For those times when you need access to smaller meeting rooms to conduct focused break-out sessions or private meetings, today's cruise ships offer several options to meet your needs with beautifully appointed and private meeting and conference rooms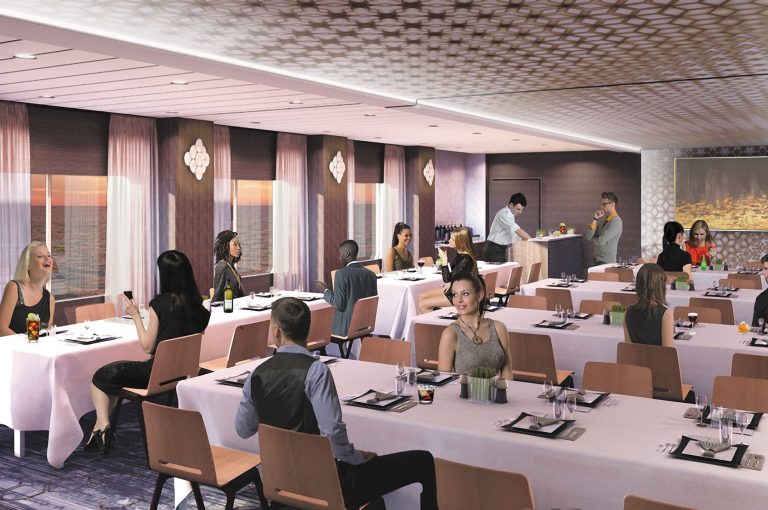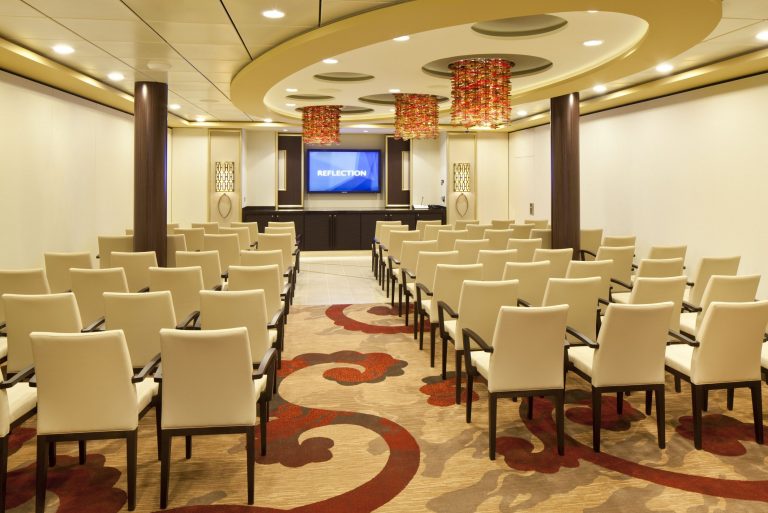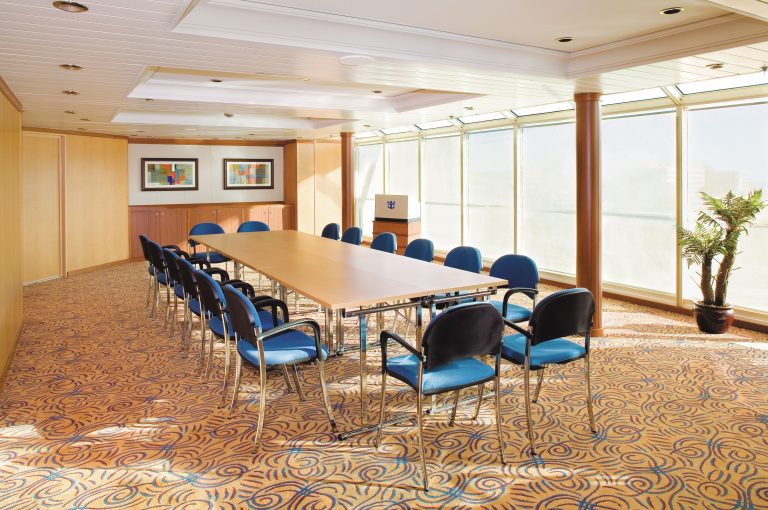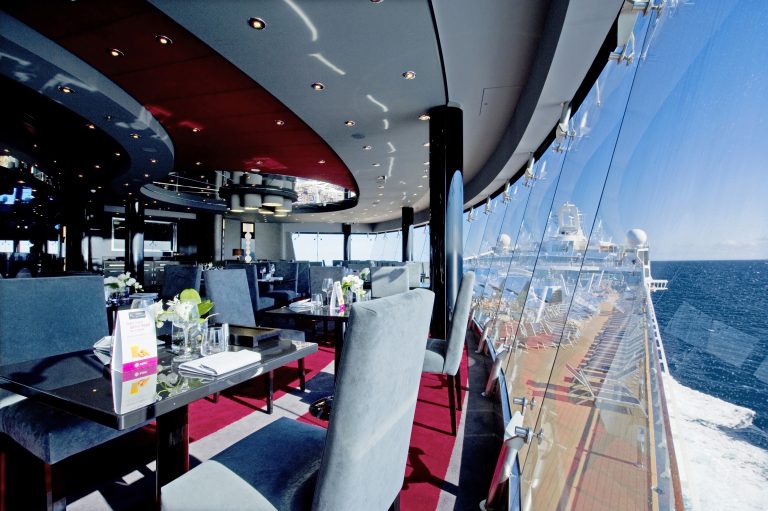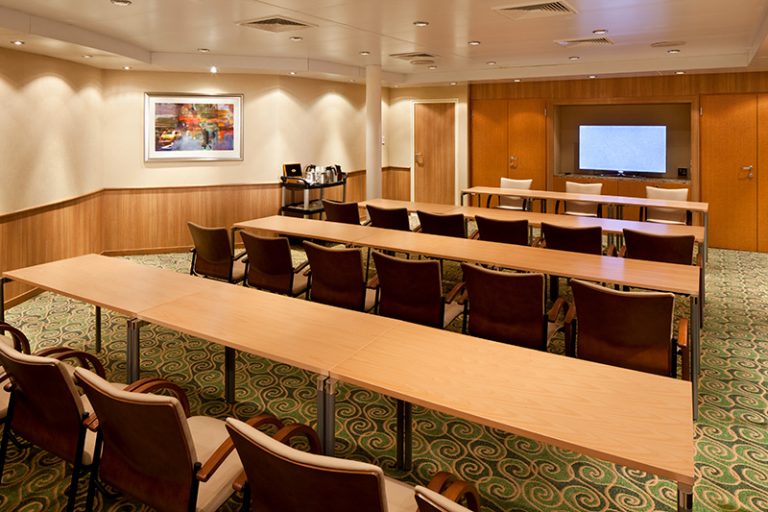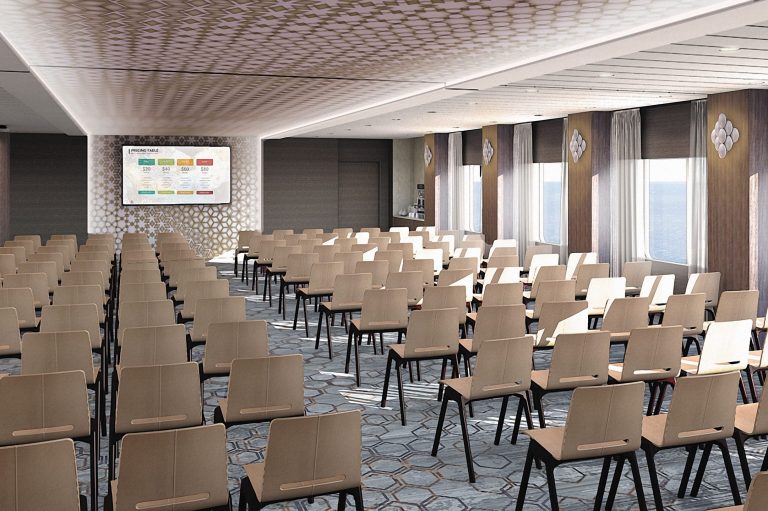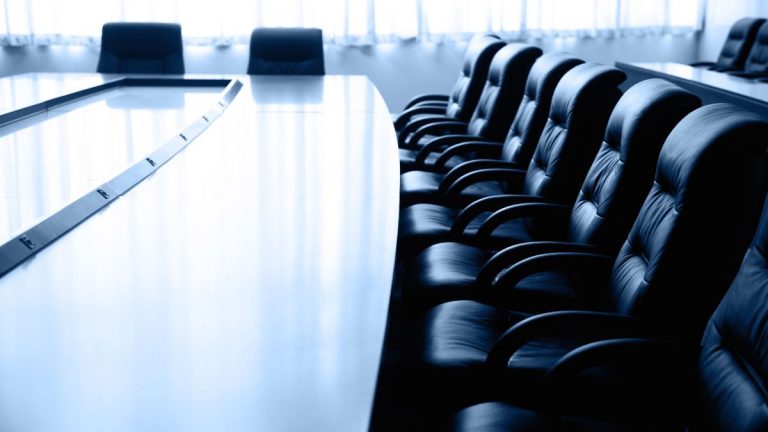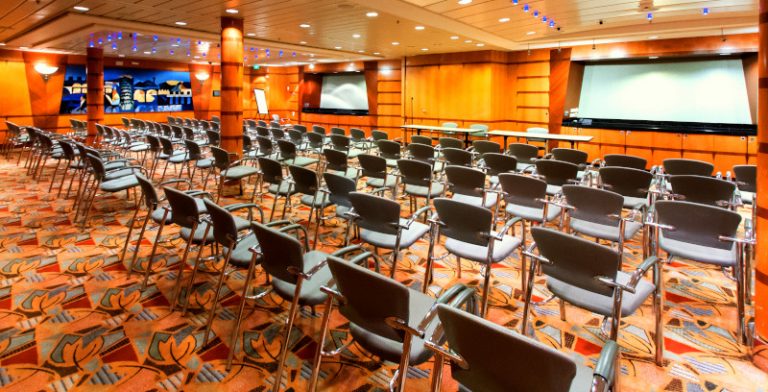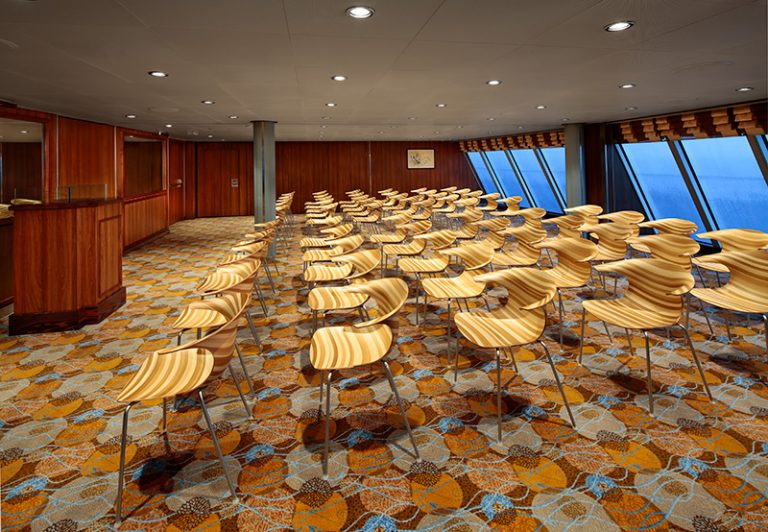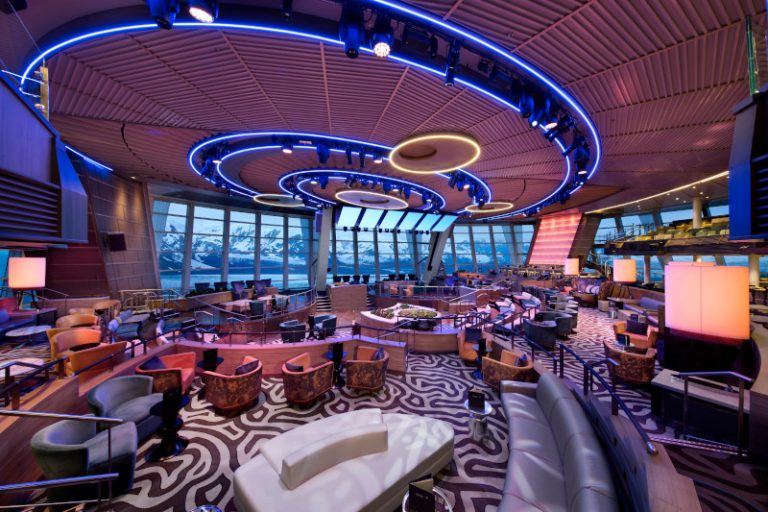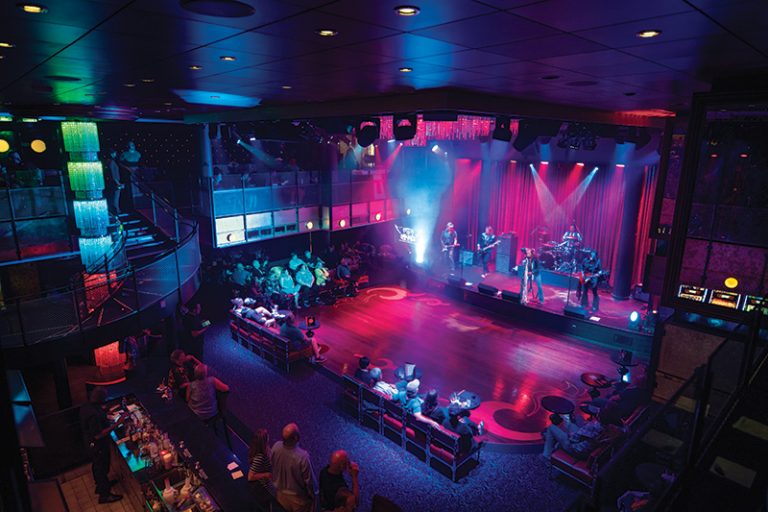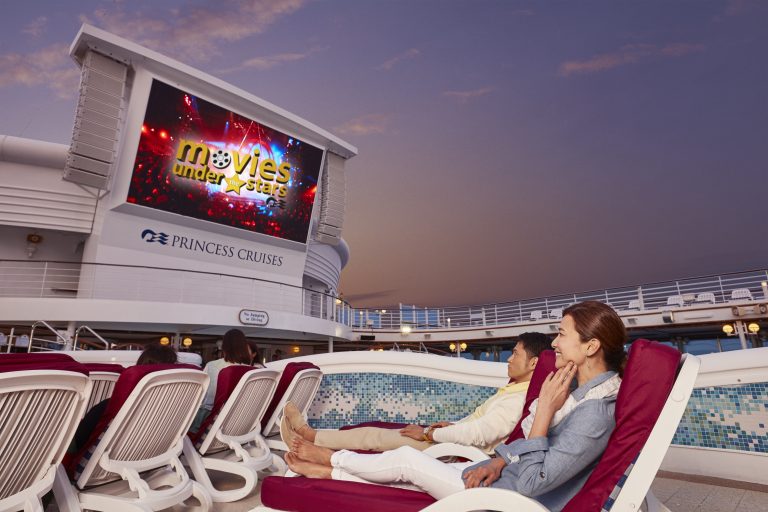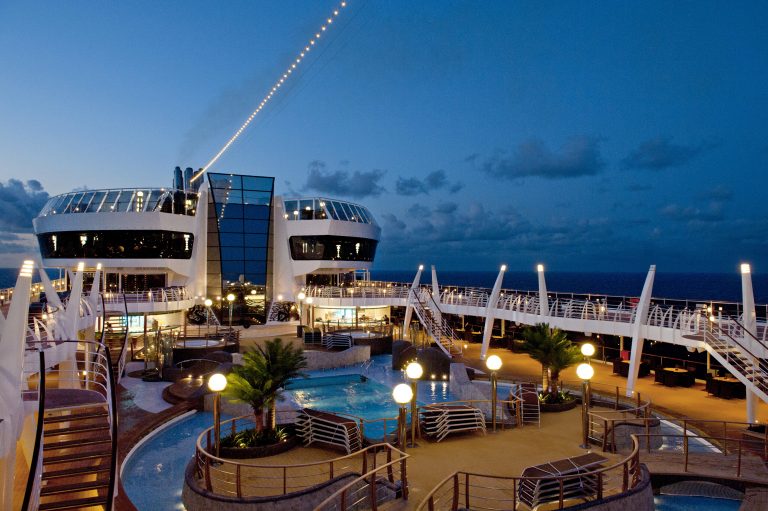 Alternative Meeting or Presentation Venues
For those times when you feel like adding a special twist or creating a unique theme around your group meeting or presentation, cruise ships offer multiple options for outdoor gatherings under the stars with a 360-degree view of the ocean…..your guests will be delighted with the unexpected experience.
Group Gatherings After The Meetings
After a long day of group meetings and presentations unwind on deck with your colleagues, customers, and peers by enjoying a tasty beverage as the ship sails into the sunset….just keep in mind the fun part has just begun!!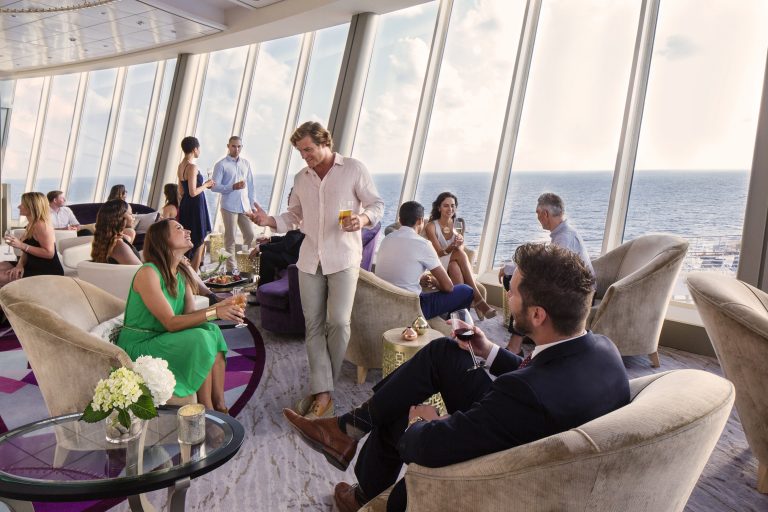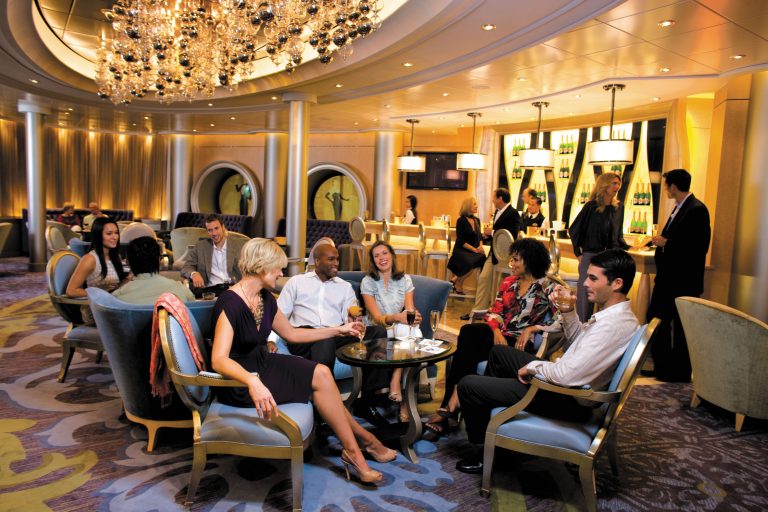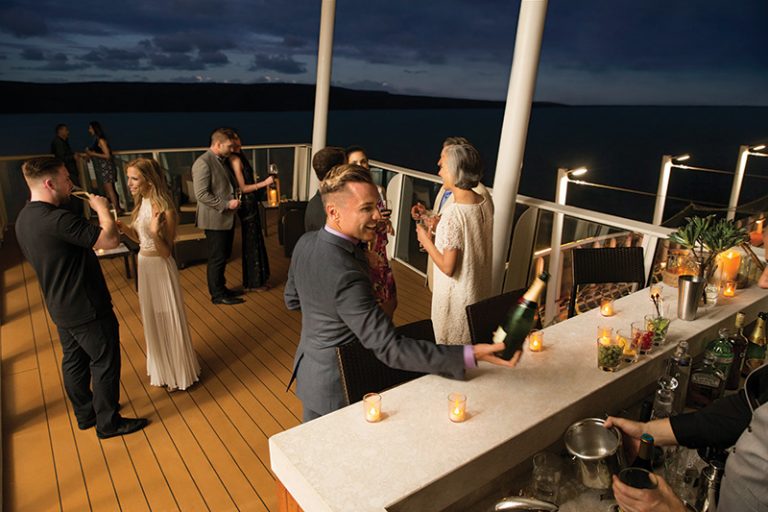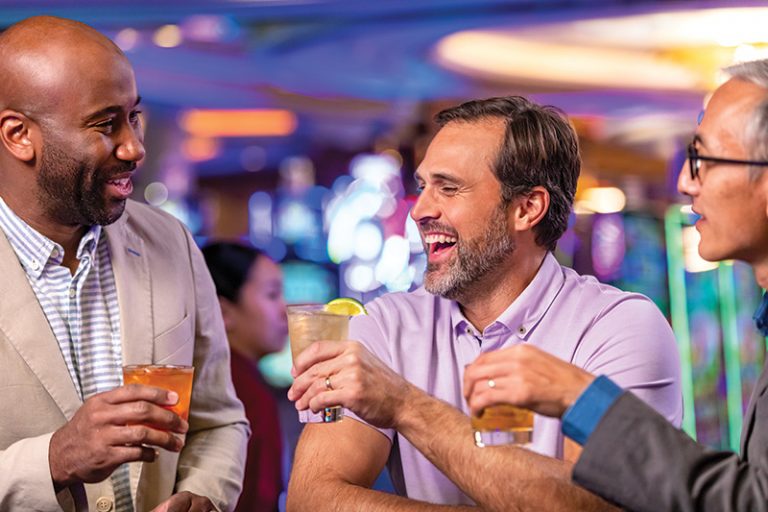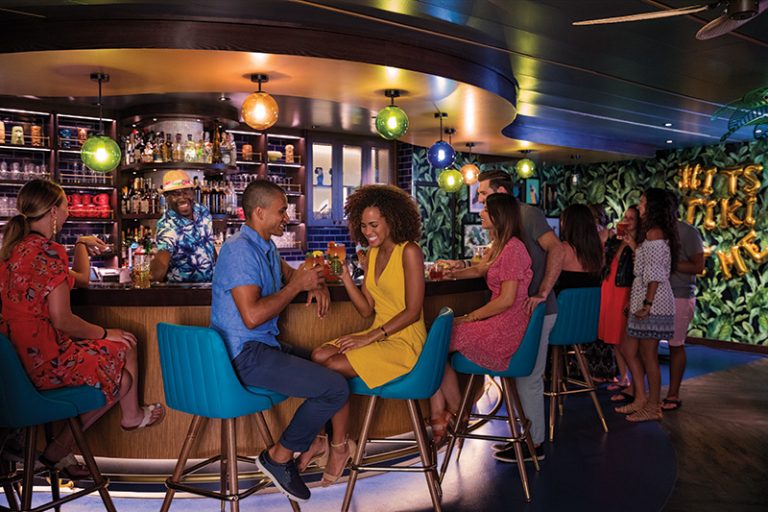 The Best Group Event Experience Ever!!