NOTHING CAN COMPARE TO A FINE DINING EXPERIENCE AS YOUR SHIP SAILS TO THE NEXT PORT
Today's modern cruise ships offer the best group dining experiences with beautiful dining rooms, specialty restaurants, and casual 24/7 options. You can expect world-class cuisine and extraordinary personal service from a dedicated wait staff for breakfast, lunch, and dinner.
Elegant Group Dining Rooms
Your group will savor multi-course gourmet meals each evening at elegant, multi-level dining rooms in the company of colleagues, peers, or other fans. From tantalizing appetizers to premium chops, delectable seafood to signature plates of pasta and decadent desserts, the award-winning choices will be endless. Each night your group will have the opportunity to discover the unique flavors of the places they visit while dining right on board.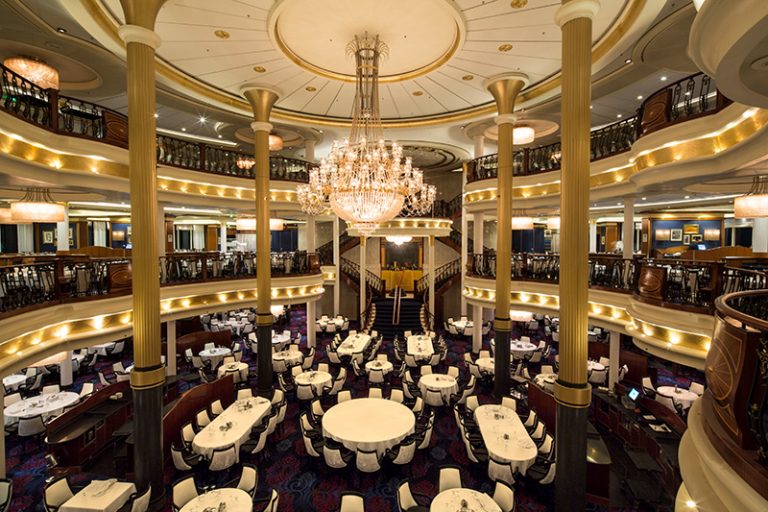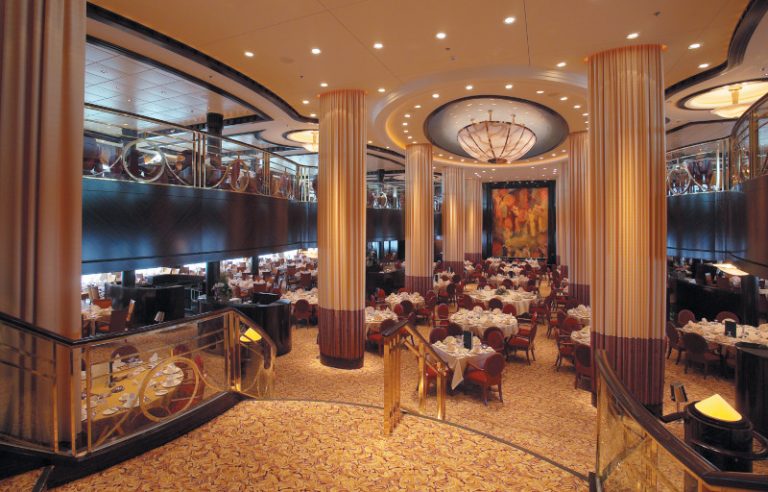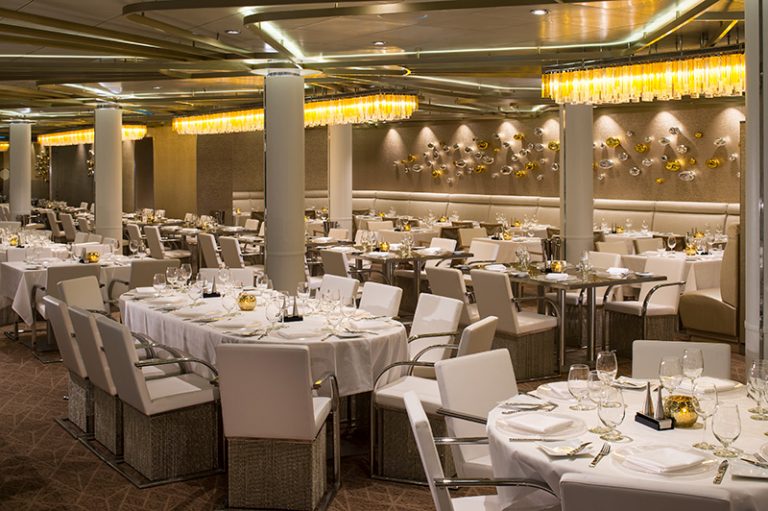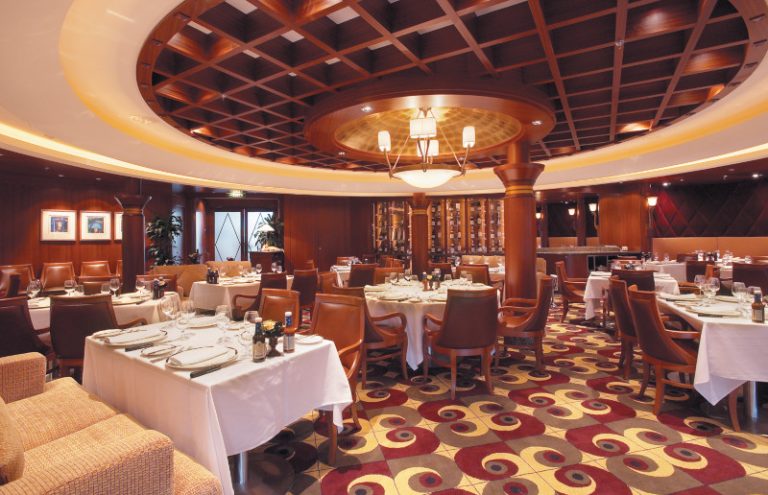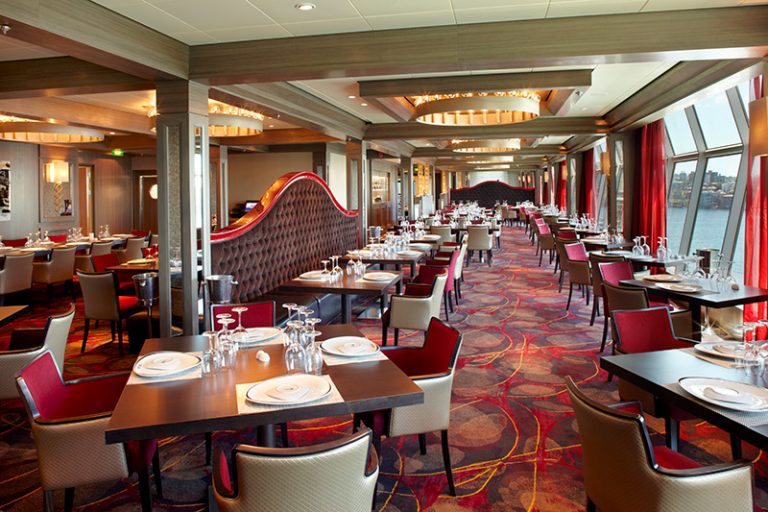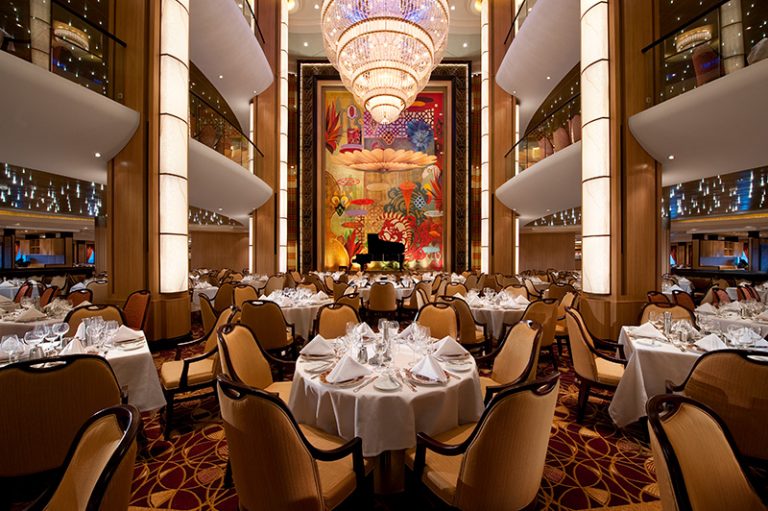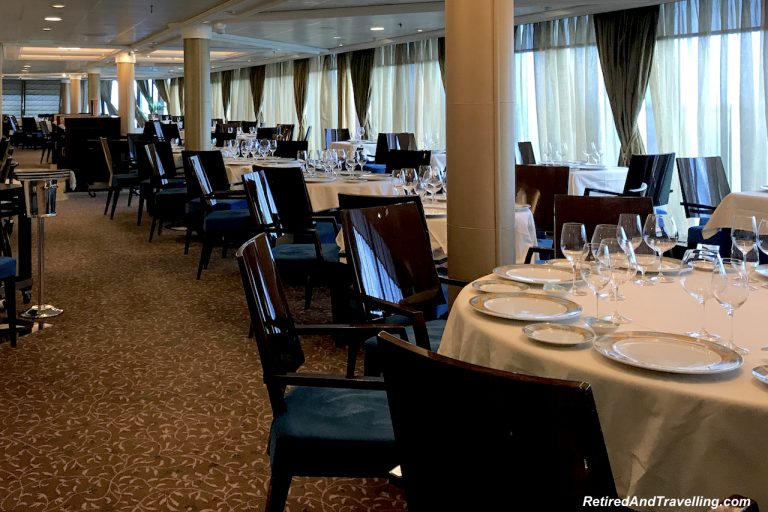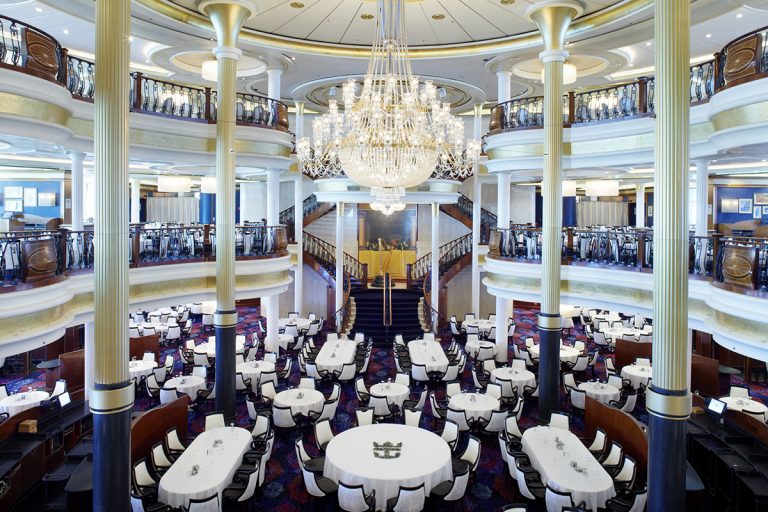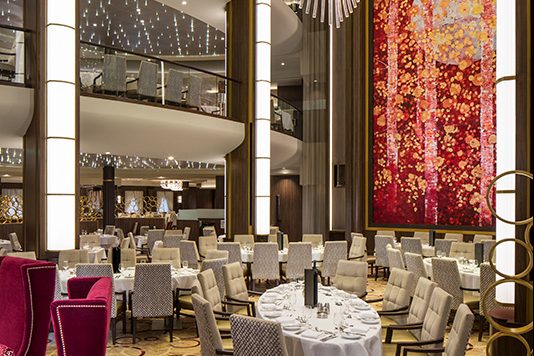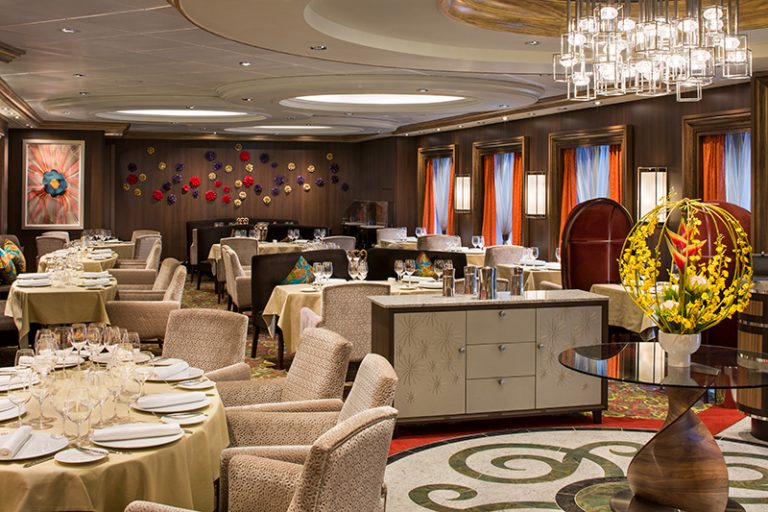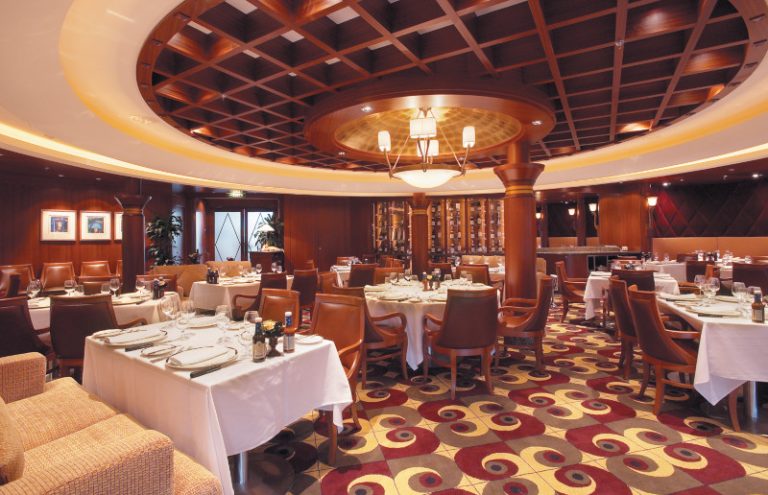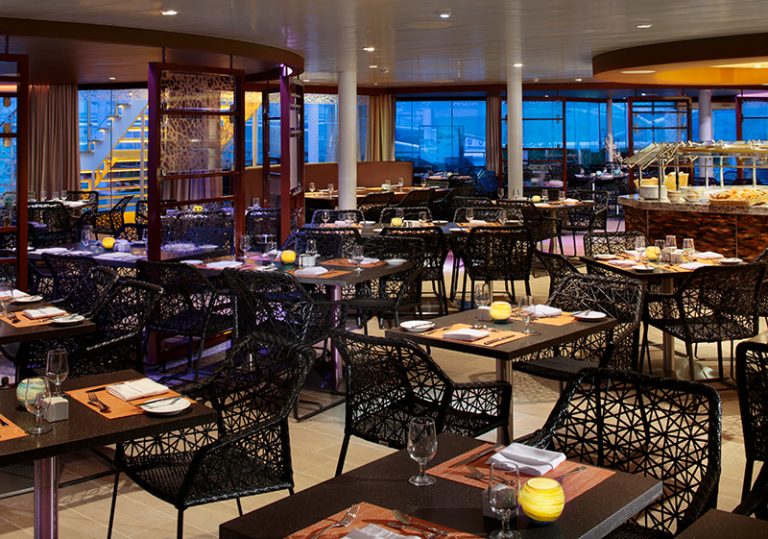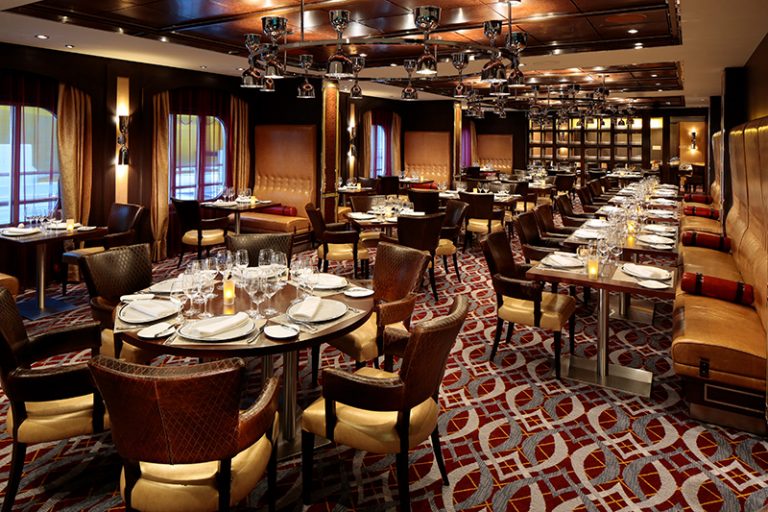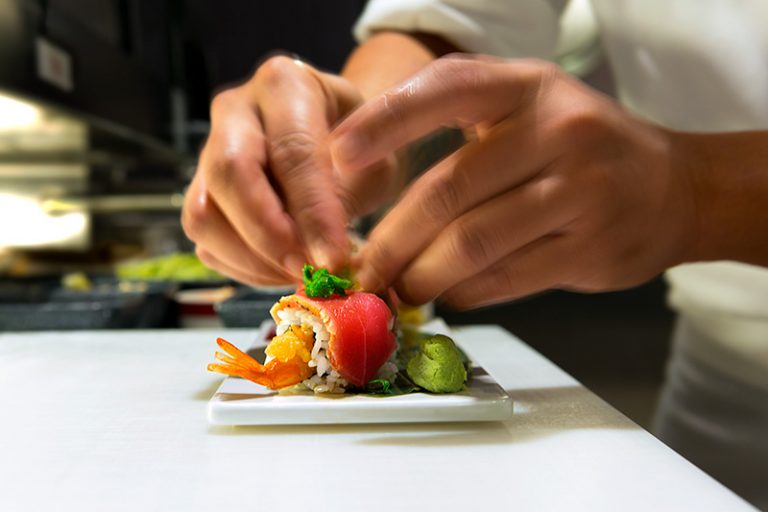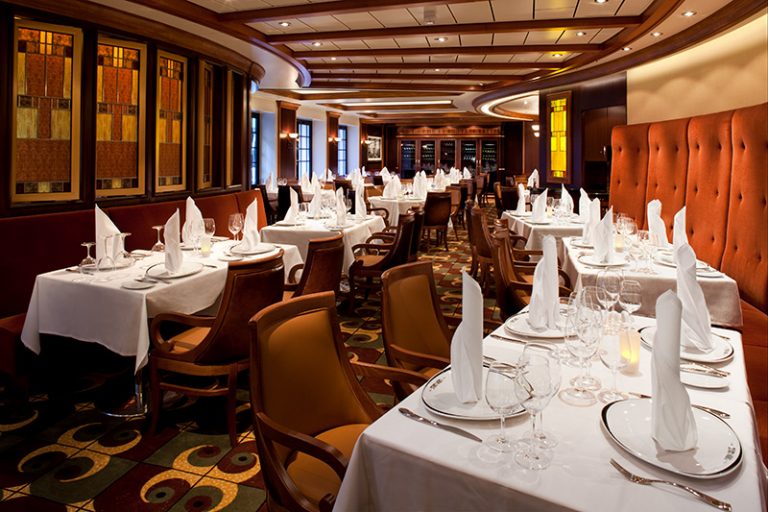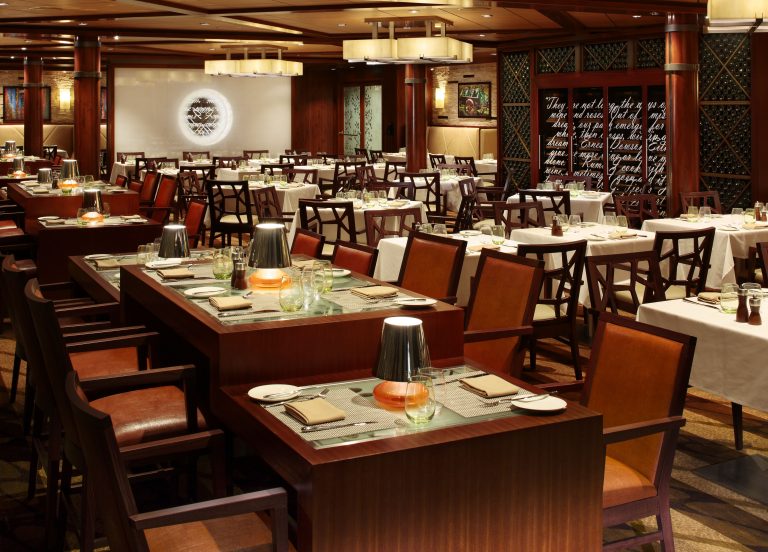 While the main dining rooms will likely be the main group's dining options during your event, cruise ships also offer upscale specialty restaurants meant to elevate fine dining to dizzying new heights. These range from venues serving ethnic food to high-end gourmet establishments backed by Michelin-starred chefs. Your guests will have the option to savor Italian, French, Asian, or South American flavors nicely blended into premium steaks, seafood, or other culinary dishes cooked to perfection.
Cruise ships offer multiple complimentary casual dining options loaded with an array of delicious food for every meal and snack time – all with spectacular views and a comfortable, casual atmosphere. Guests can browse multiple serving stations featuring plates of pasta, made-to-order omelets, global cuisine, salads, soups, sandwiches, meat-carving, and tons of tantalizing desserts. These dining options are open from early morning through late evening allowing for flexible dining times.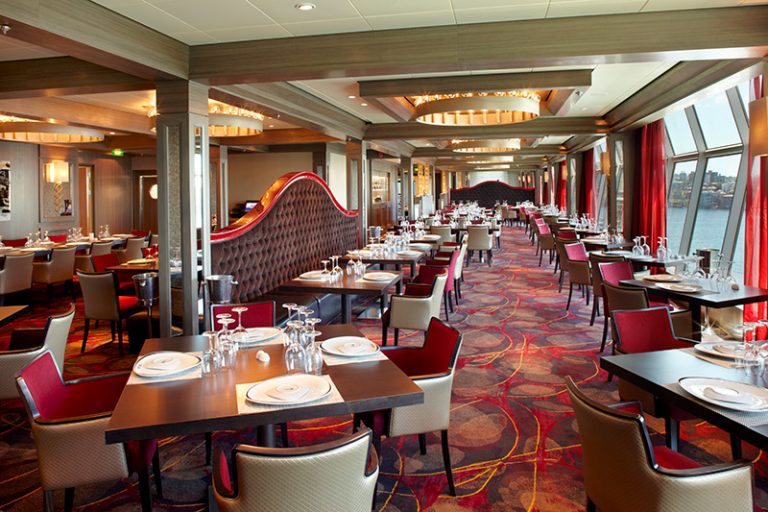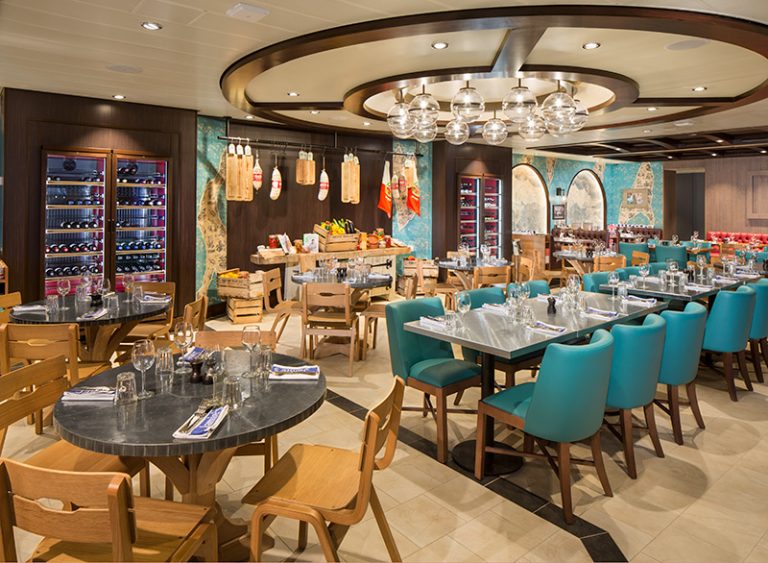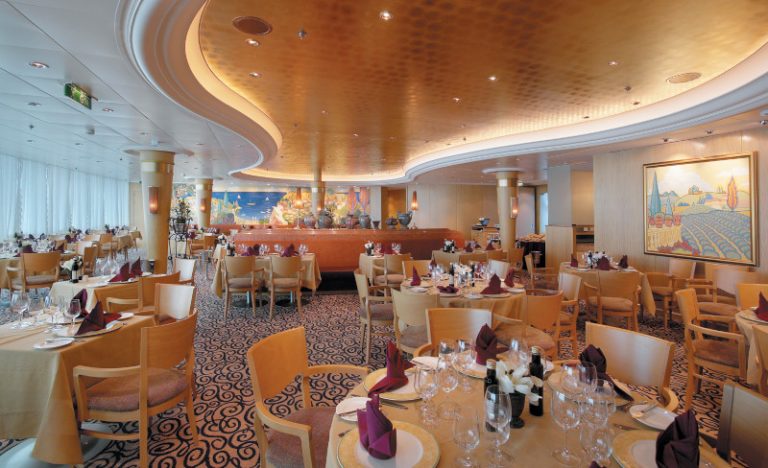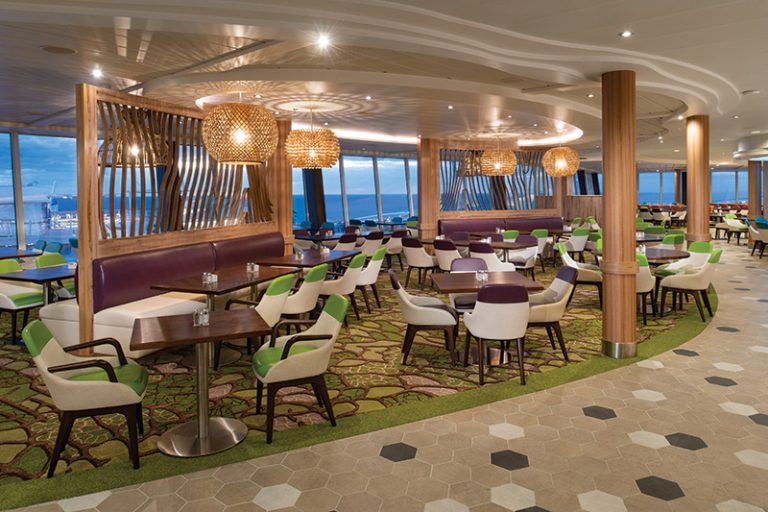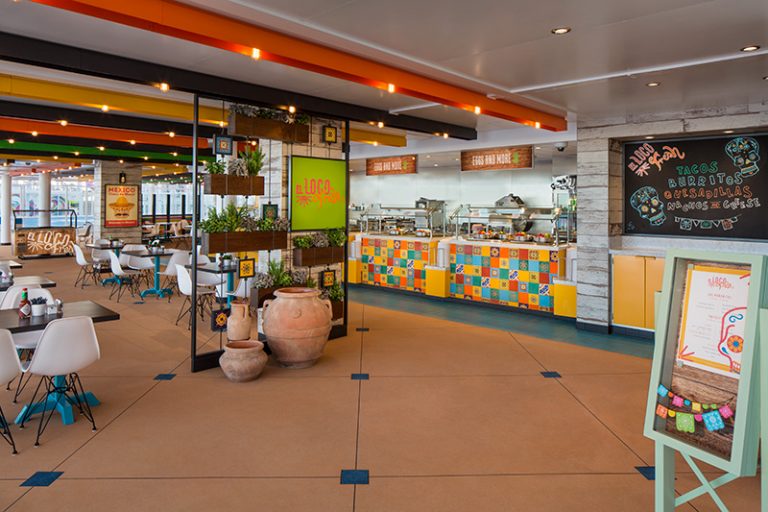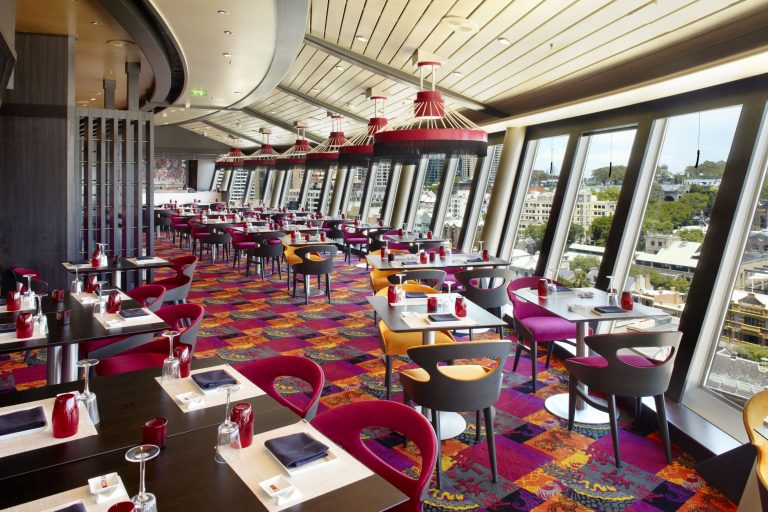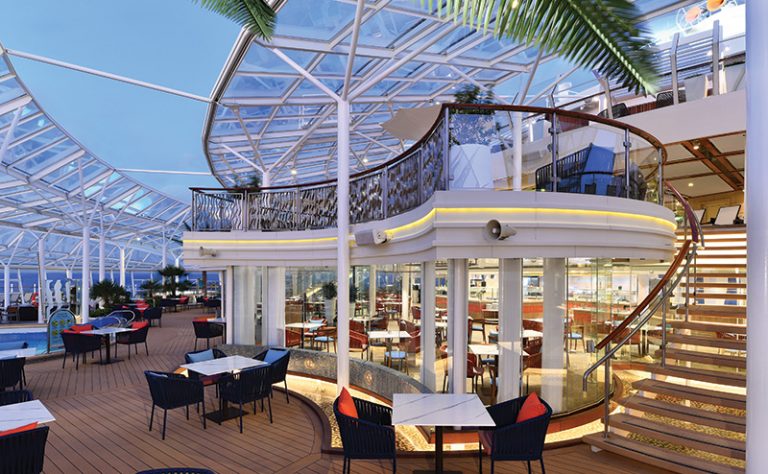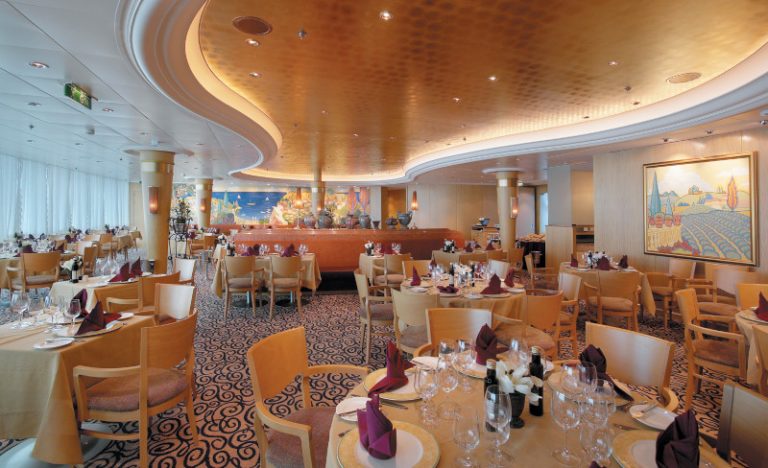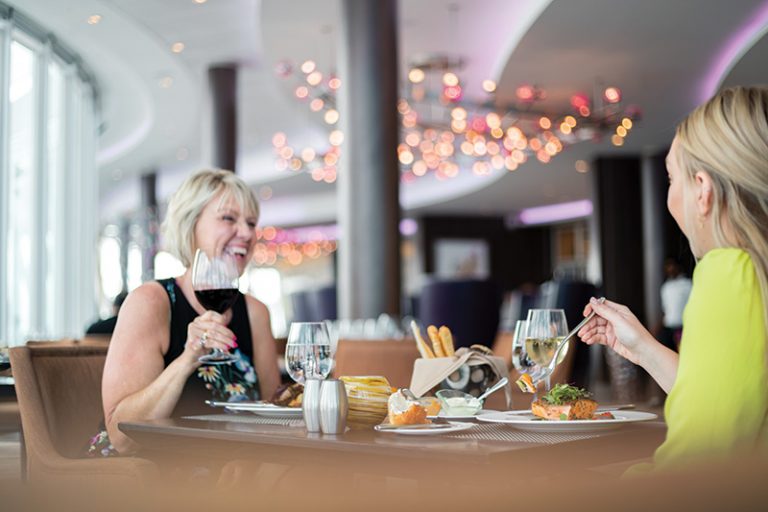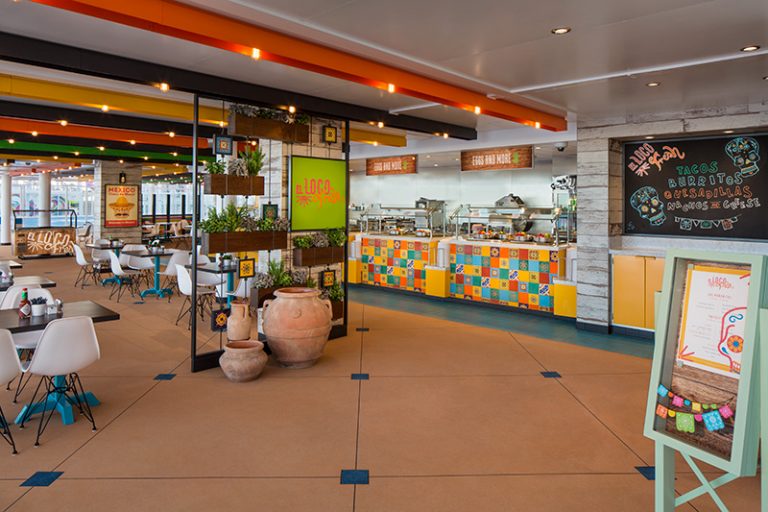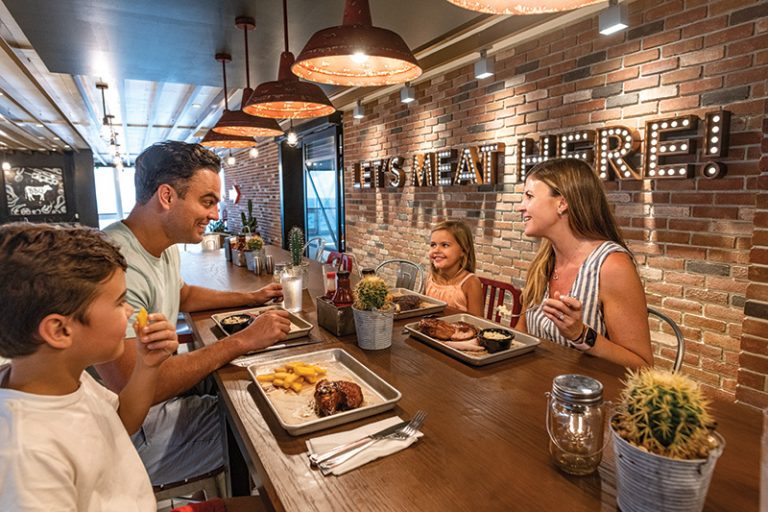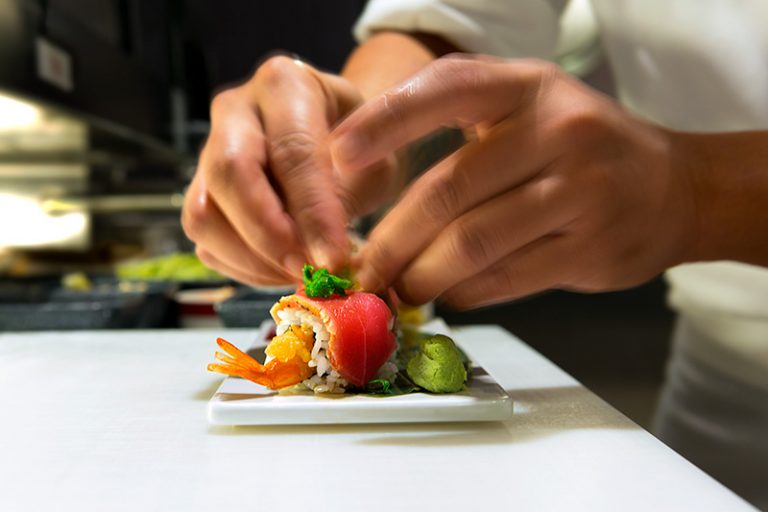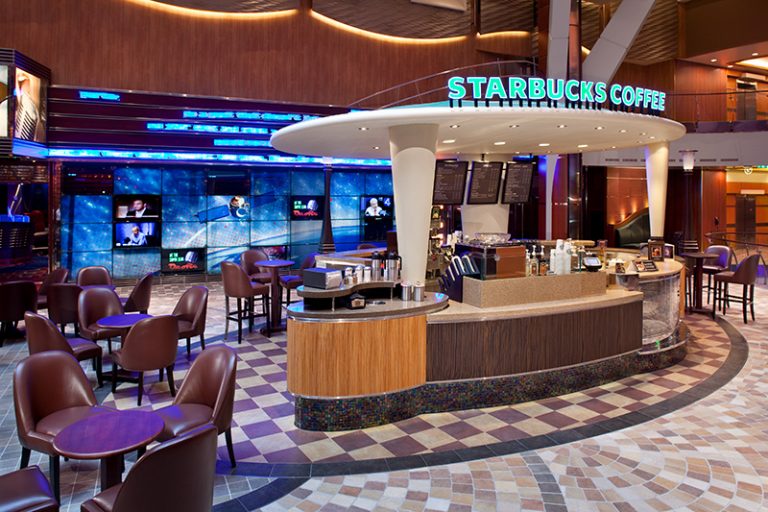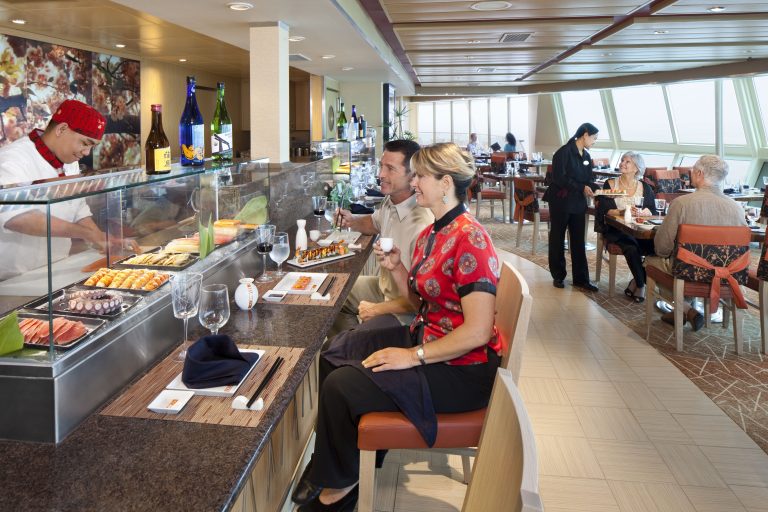 Cruise ships offer comfortable locations to enjoy your daily coffee and sweets, or after-dinner cappuccino. Pause your group event and treat yourself to a well-deserved break with a specialty coffee drink or freshly-brewed tea. Simply pick a table with a view and enjoy your favorite Starbucks coffee accompanied by savory snacks, pastries and sandwiches throughout the day and into the night.
Exhausted after a long event day?…. getting up early to prepare for the upcoming day's events? or catching up with work in between sessions? …then 24-hour room service is your answer. Cruise ships offer an array of delicious meal options delivered straight to your cabin. Enjoy an early dinner, breakfast, or snack any time from the convenience of your own cabin.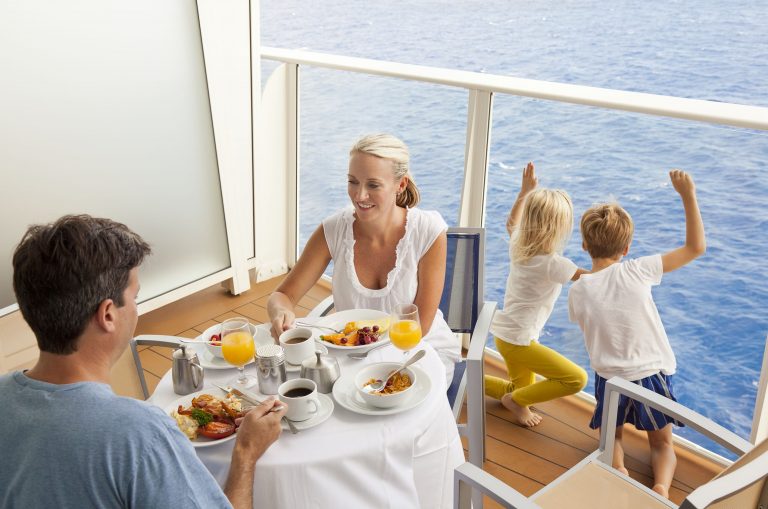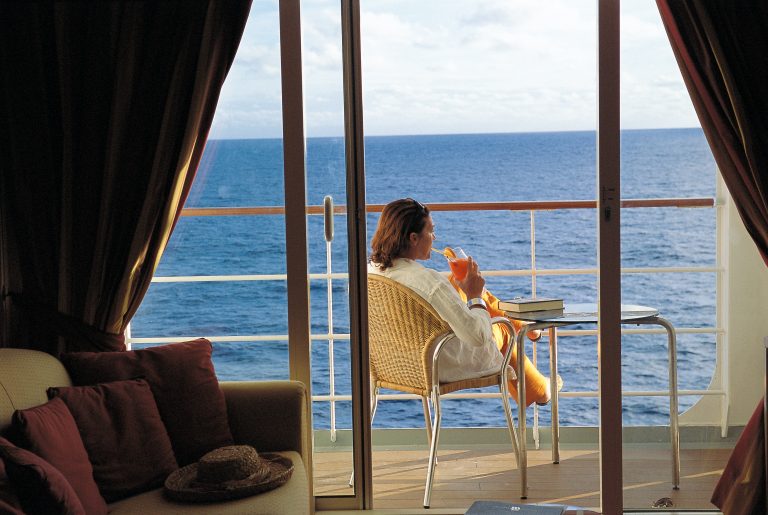 The Best Group Experience Ever !!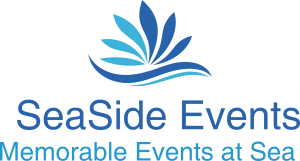 SeaSide Events is a global leader in the organization, management, and delivery of world-class events onboard some of the world's largest and most advanced cruise ships. Our events experience spans corporate meetings, industry gatherings, music festivals, sporting events, and incentive travel. Today's state-of-the-art cruise ships provide a superior alternative to the traditional land-based hotels, resorts, or conference centers, as well as a cost-effective, exclusive, and very efficient way to conduct your corporate meetings, sporting, or musical events.
SeaSide Events has long-standing partnerships with over 20 cruise lines providing access to more than 320 individual cruise ships ranging in capacities from 200 up to 5,000 passengers. Our expert team works hand in hand with our clients to identify the most suitable cruise ships with the ideal combination of cruise length, destinations, and facilities to meet our client's needs for a memorable event at sea.
Contact us to discuss your upcoming corporate of industry event, or to answer any questions you may have on cruise events.