CORPORATE & INDUSTRY CONFERENCES
CREATE A MEMORABLE CORPORATE OR INDUSTRY EVENT ONBOARD YOUR OWN CRUISE SHIP
Group Meetings and Industry Events onboard cruise ships provide a superior alternative to the traditional land-based Conference Centers, Conventions, or Hotels, as well as a cost-effective, efficient, and very attractive way to conduct your corporate meetings, incentives, or association meetings.
The MICE industry (Meetings, Incentives, Conferences & Exhibitions) generates in excess of $ 150 Billion in annual spend and is challenged with raising the bar in terms of new venues and locations that capture the attention and imagination of millions of attendees while proving a safe and healthy environment supporting in-person meetings and activities. Today's modern cruise ships offer world-class conference centers, theaters, and lounges with advanced AV equipment that can accommodate groups as small as 20 to greater than 1,000. Strictly observed health and safety protocols ensure guests can focus on the event at hand while ensuring their well-being and enjoyment.
complimentary meeting & group venues
Today's modern cruise ships are built with business and meetings in mind and offer complimentary use of world-class Conference Centers, Meeting Venues, Theaters, and Lounges with advanced AV Equipment that can rival any land-based conference center. Group sizes can range from a 20-person senior executive meeting up to a general session with over 1,200 guests on some of the larger ships. Strictly observed health and safety protocols ensure guests can focus on the event at hand while ensuring their well-being and enjoyment.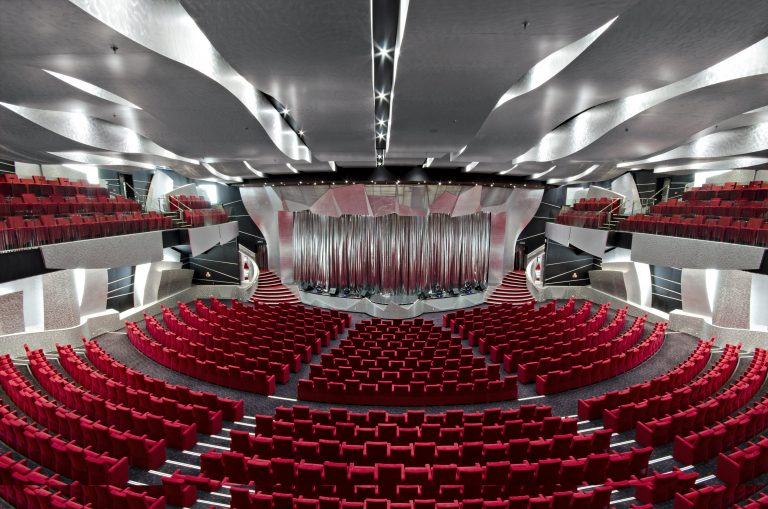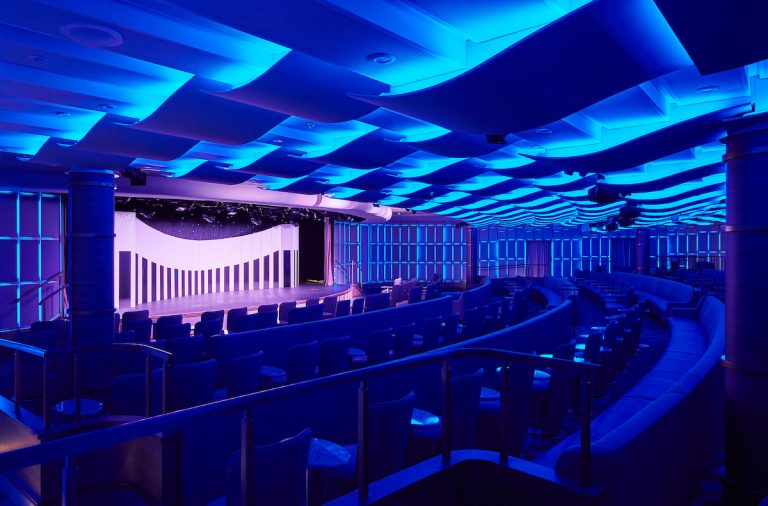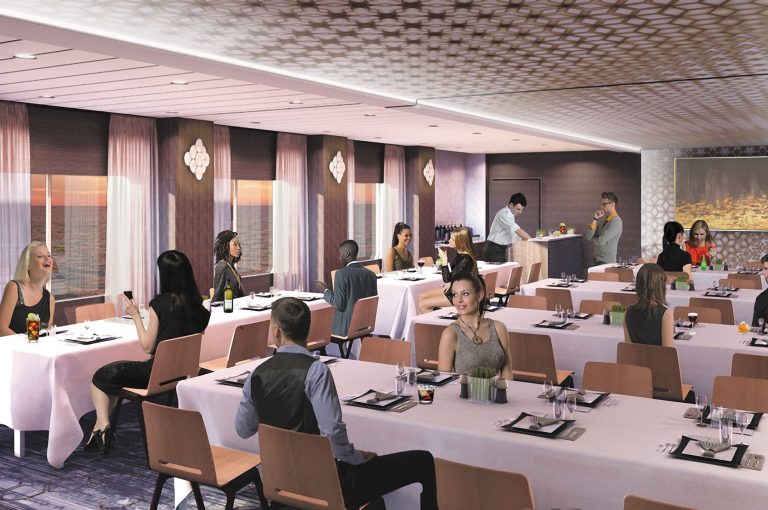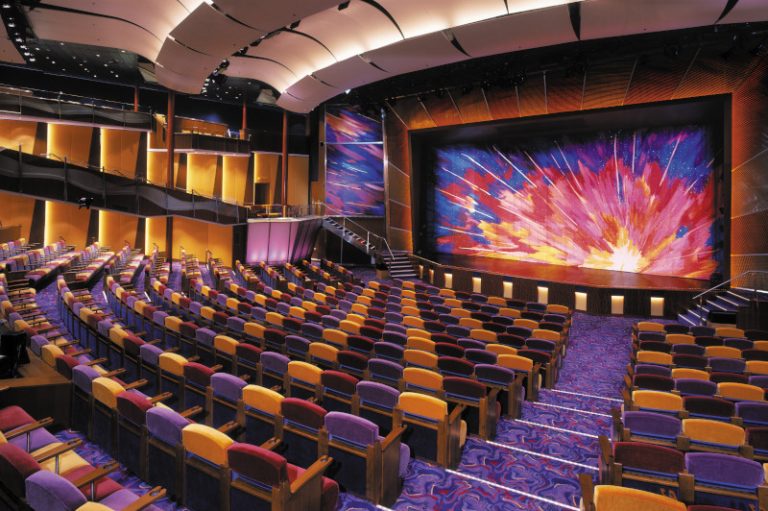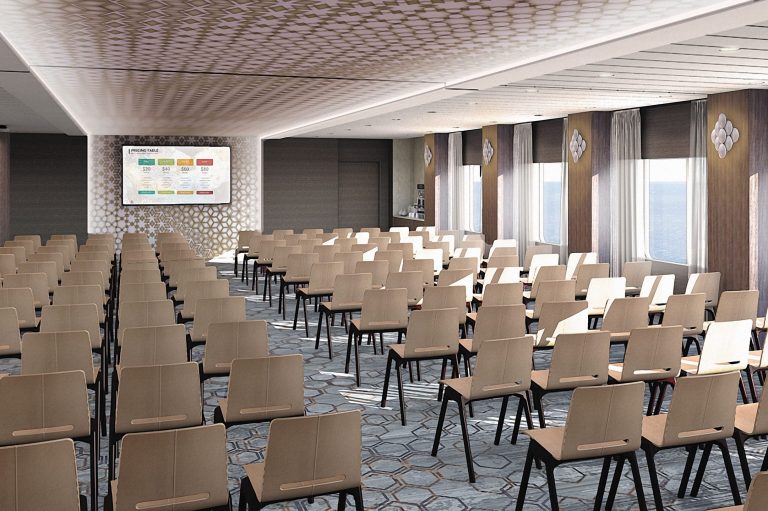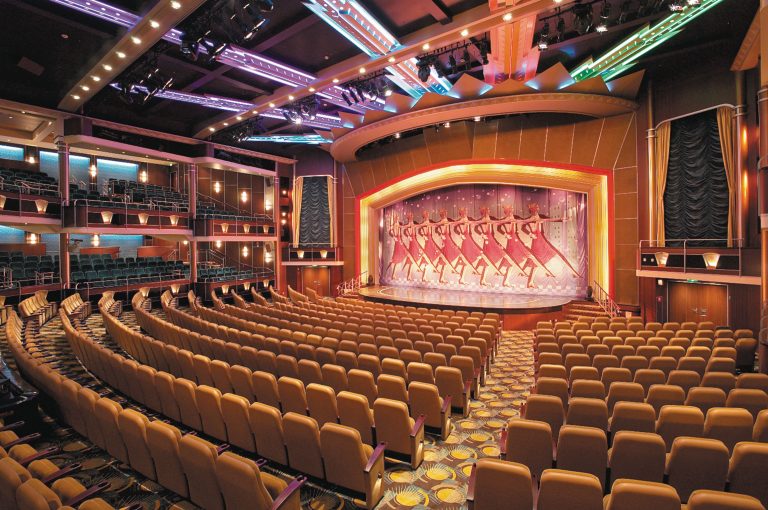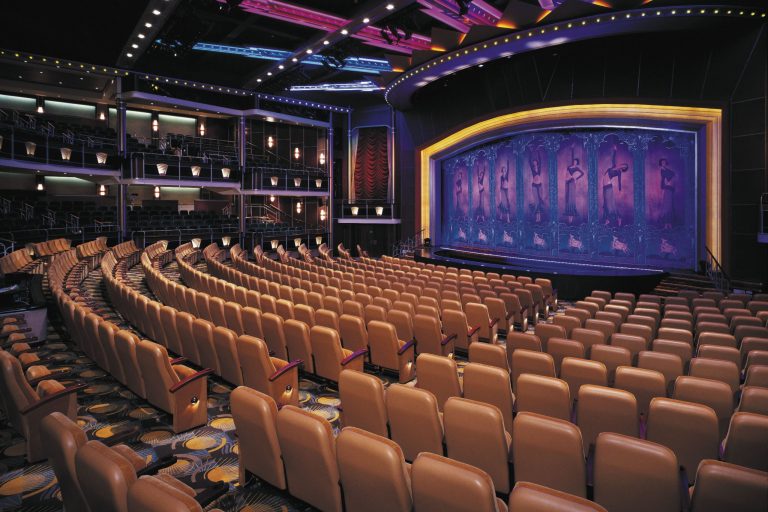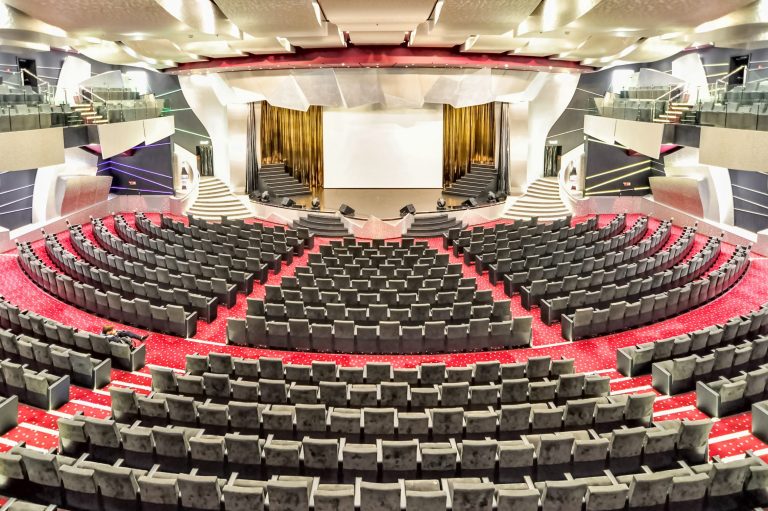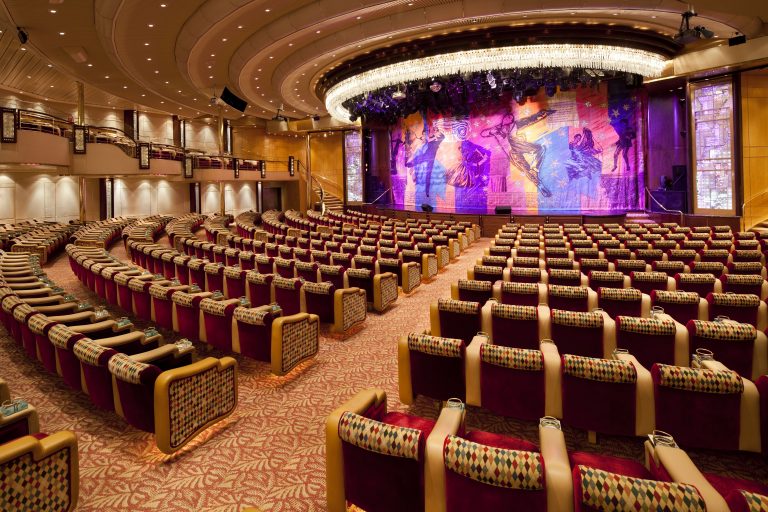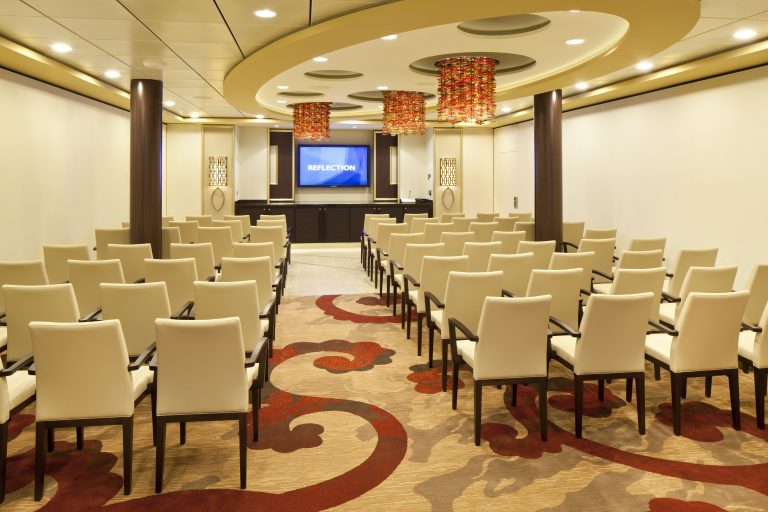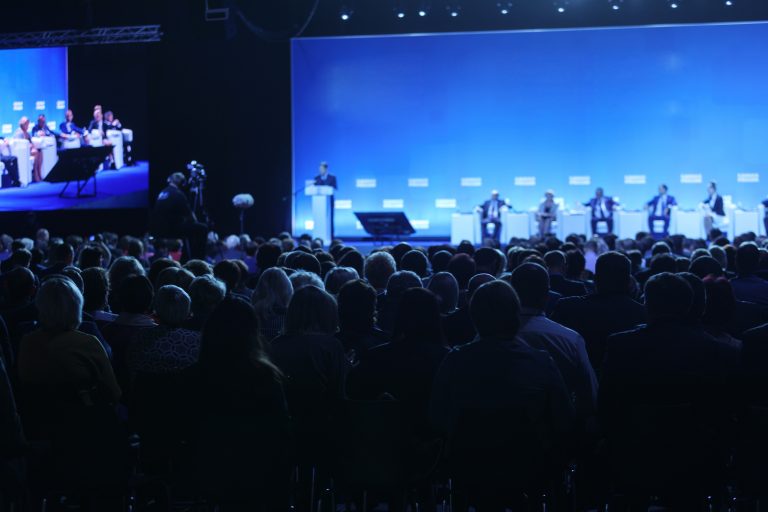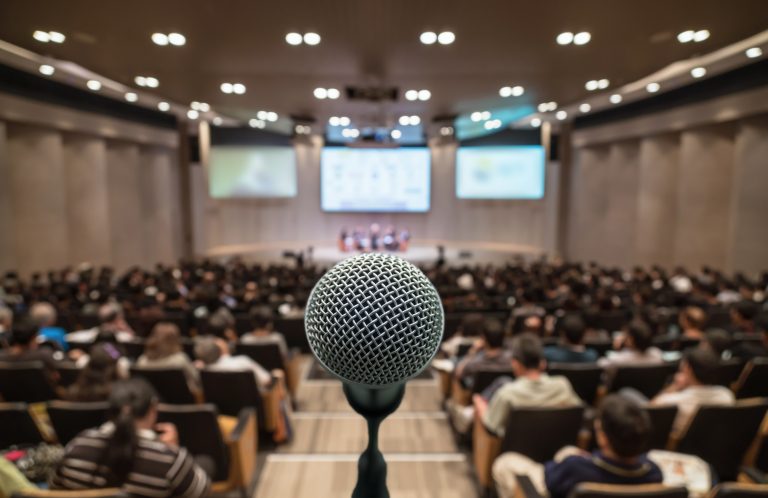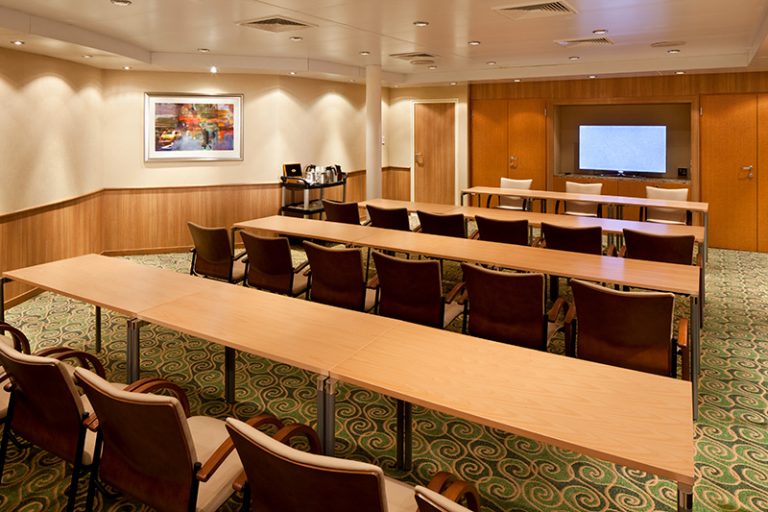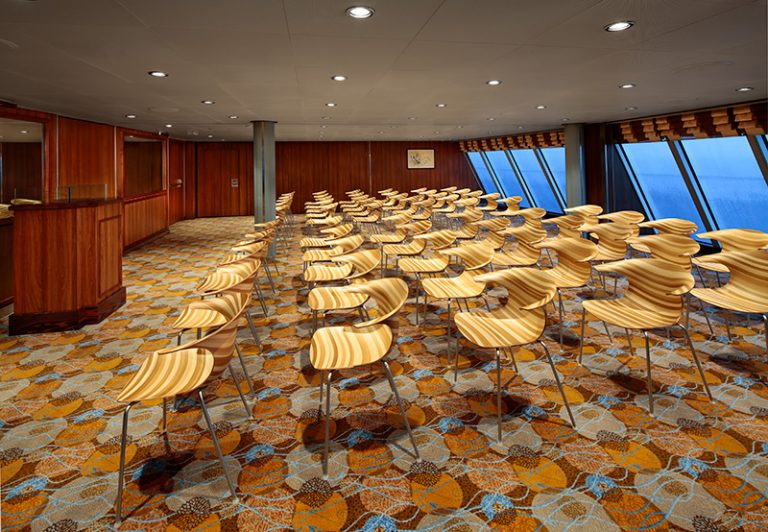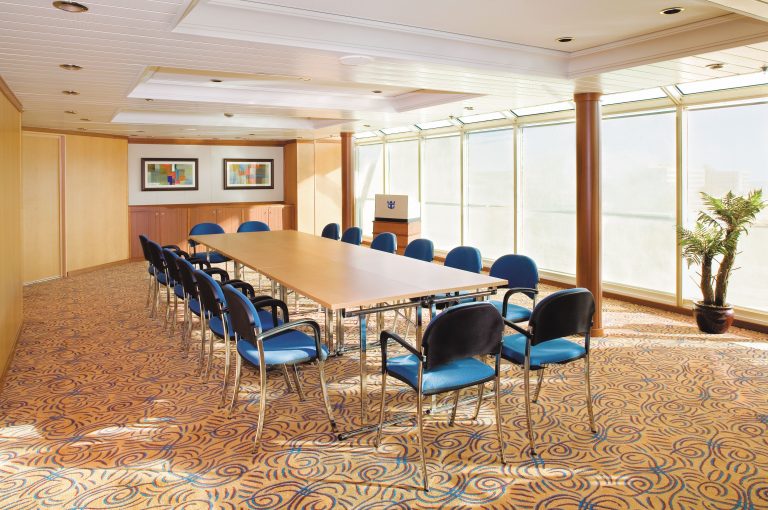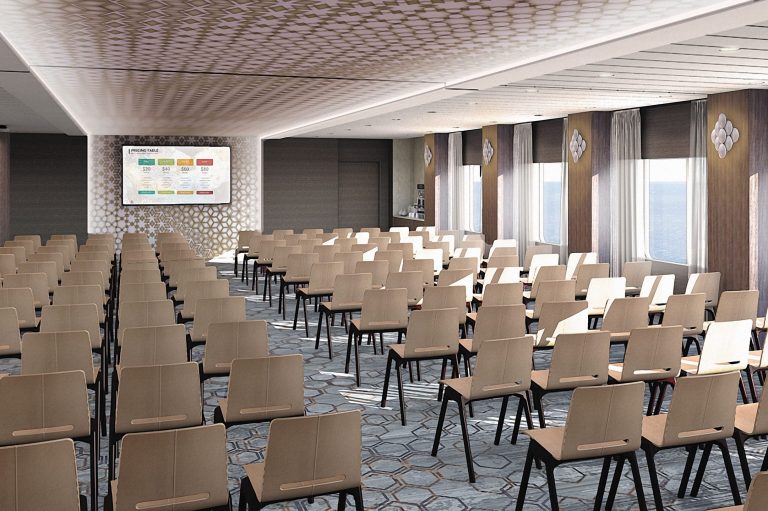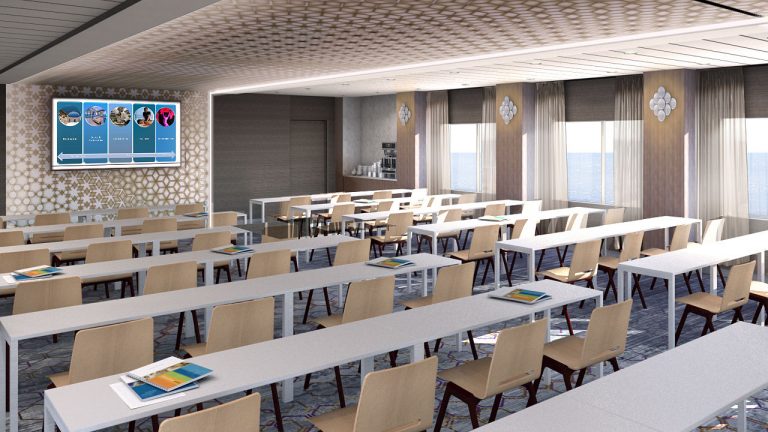 Large & flexible meeting space
Event organizers can plan on running simultaneous presentations or panel discussions in any of the multiple theaters, conference centers, lounges, or dedicated meeting rooms onboard a cruise ship. Cruise ship conference centers can be converted into smaller break-out rooms or configured to suit your group's requirements including theater, classroom, boardroom, card room, or mini trade show setups. State-of-the-art multimedia technology featuring plasma screen TVs, AMF panels, sound and lighting, podiums, microphones, and more will ensure full coverage throughout the venue
Alternative Meeting or Presentation Venues
For those times when you feel like adding a special twist or creating a unique theme around your group meeting or presentation, cruise ships offer multiple options for outdoor or indoor venues that can add a unique twist to your presentation or meeting. Whether you are holding your event under the stars or with a 360-degree view of the ocean, these venues will certainly create a memorable experience for your guests.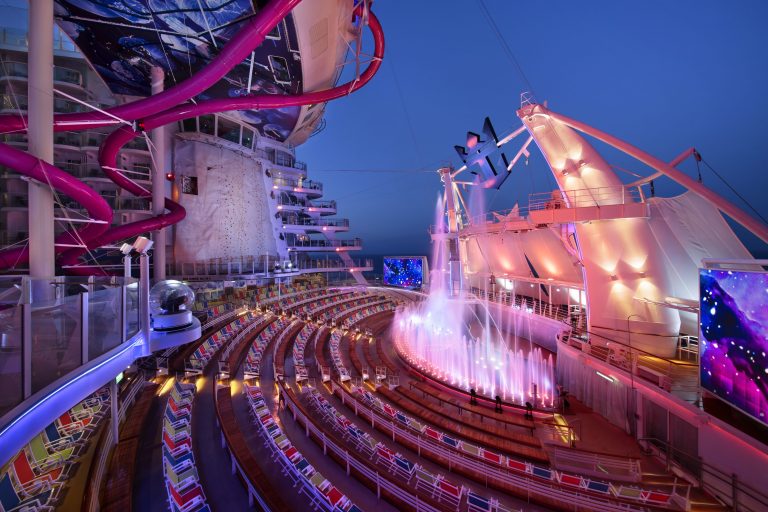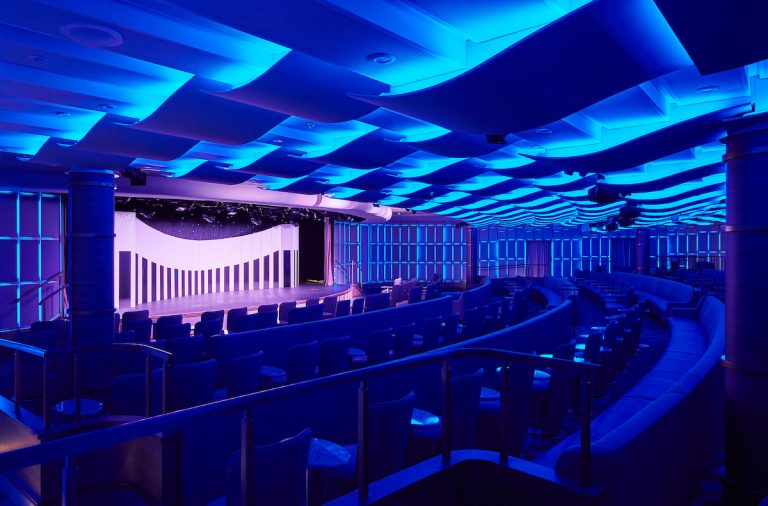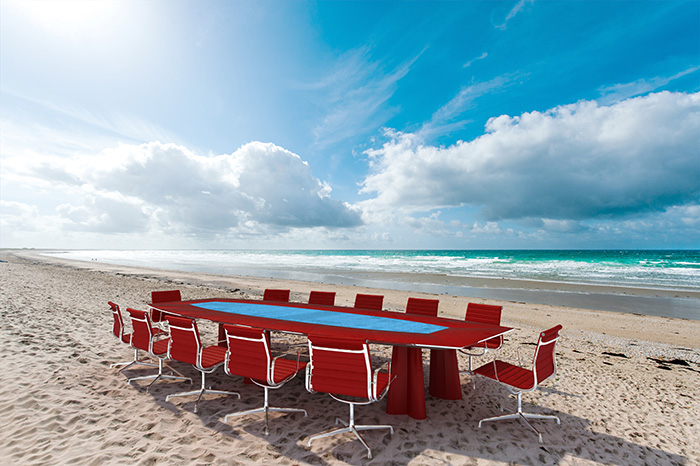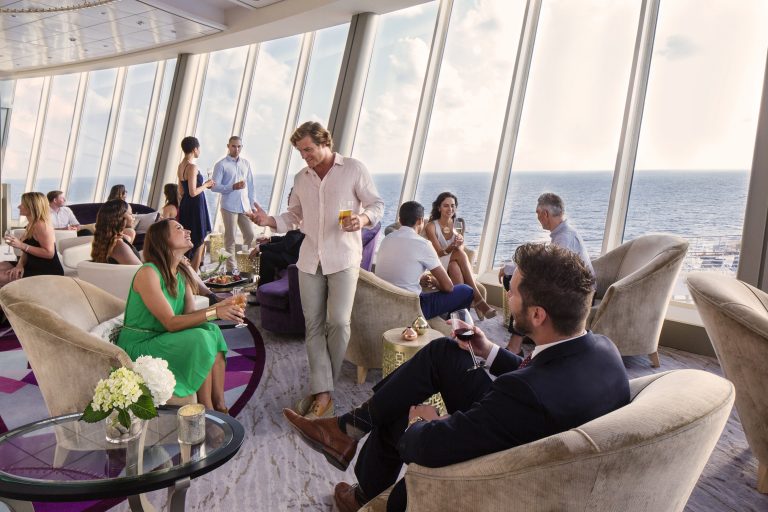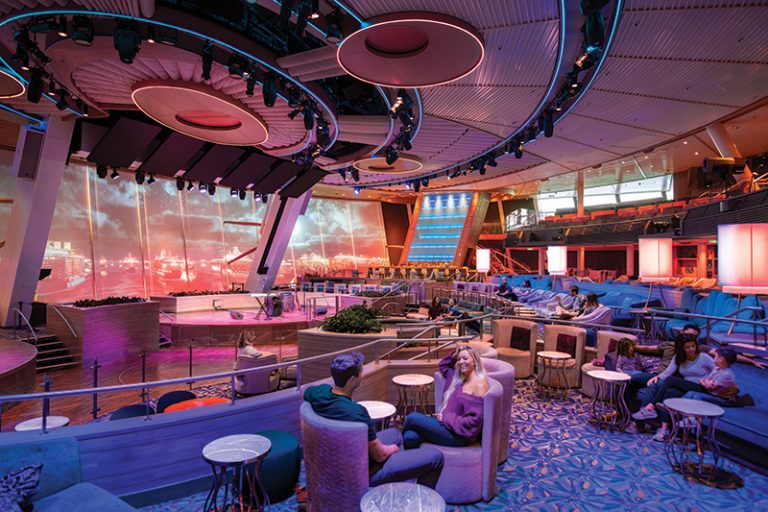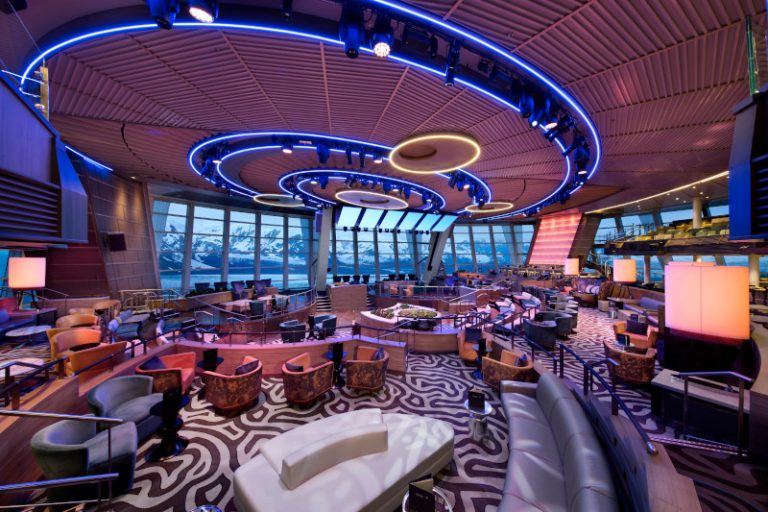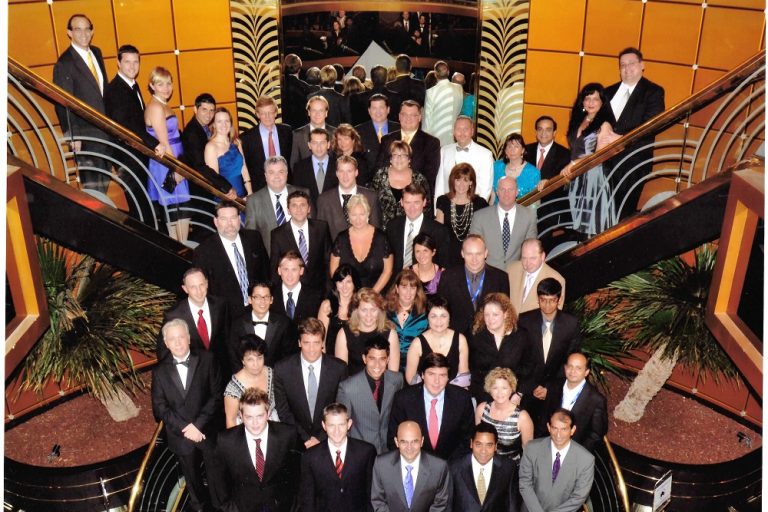 Cruise Vs. Land Costs savings
In addition to offering ultra-modern and flexible meeting venues, elegant dining options, and some of the world's best entertainment, modern cruise ships provide the opportunity to capitalize on significant cost savings ranging from 30% up to 50%, or more, as compared to similar land-based resorts. The all-inclusive pricing concept on cruises covers all meals, accommodations, entertainment, activities, multiple ports, and usage of ship's venue spaces with advanced AV equipment at no additional costs.
The Unique Benefits of a Cruise Ship....
World Class Dining & Accommodations
Cruise ships provide the ultimate "All-Inclusive" experience combining top-class accommodations and a variety of elegant and casual dining options all within one incredibly beautiful massive floating resort. You simply can't find a better place to hold your next group event while maximizing fan attendance and enjoyment.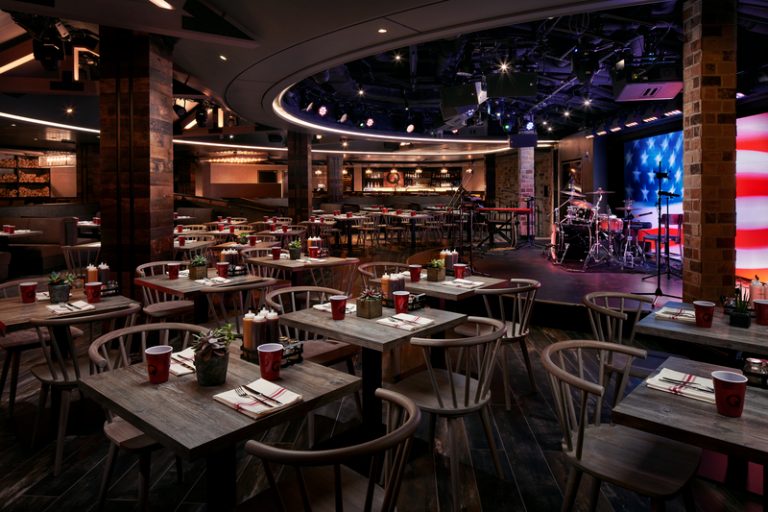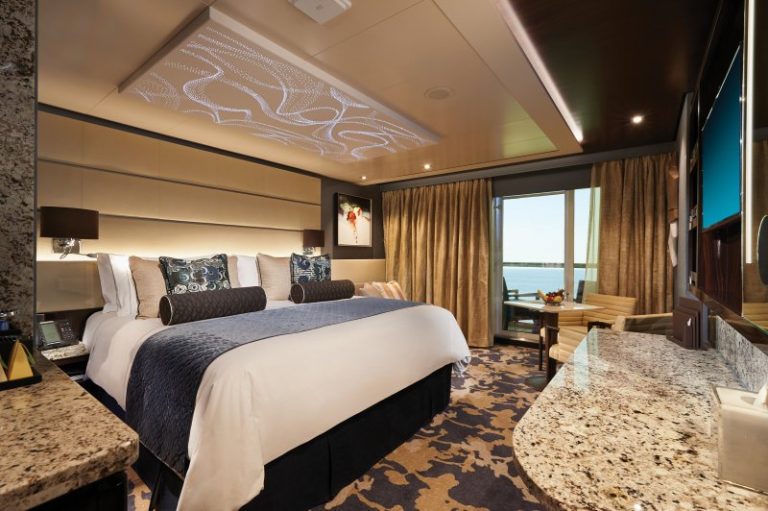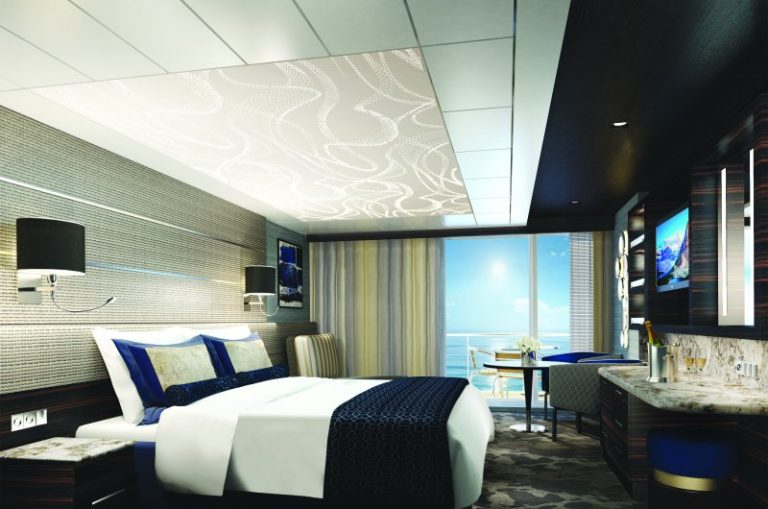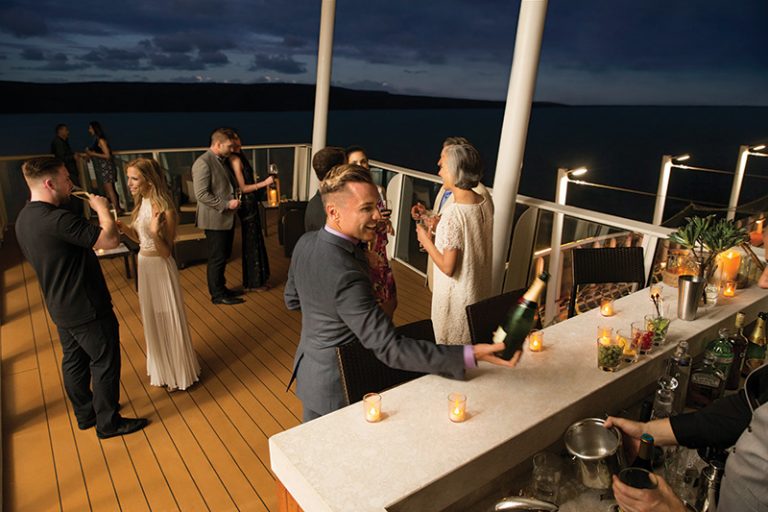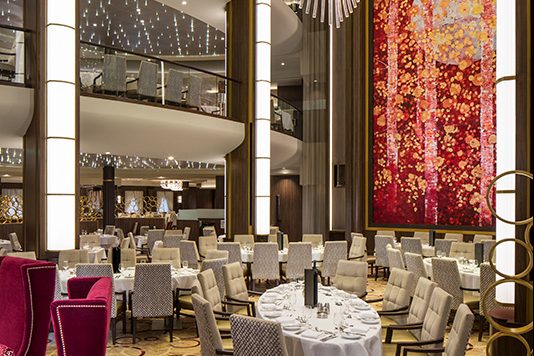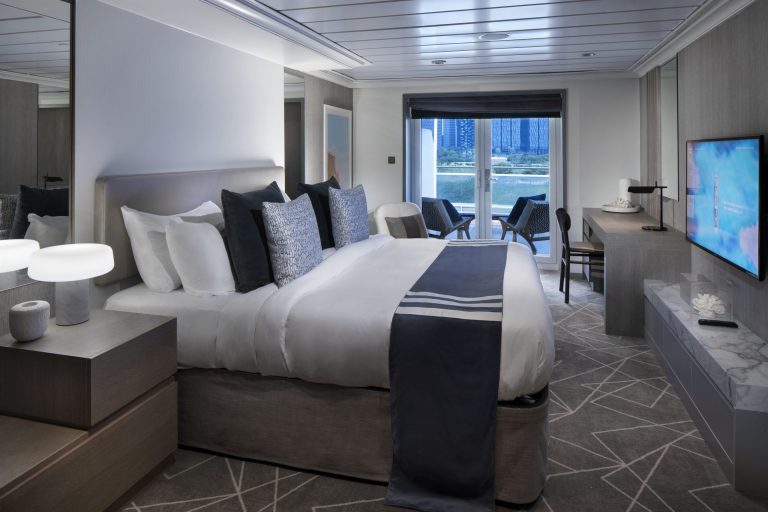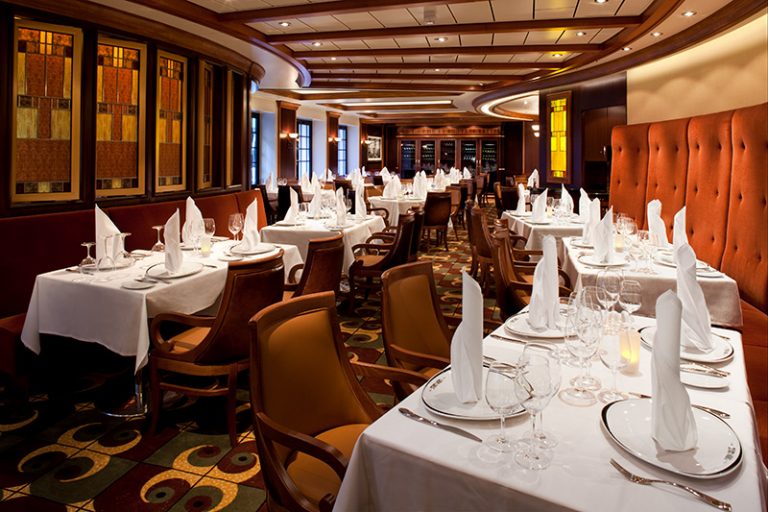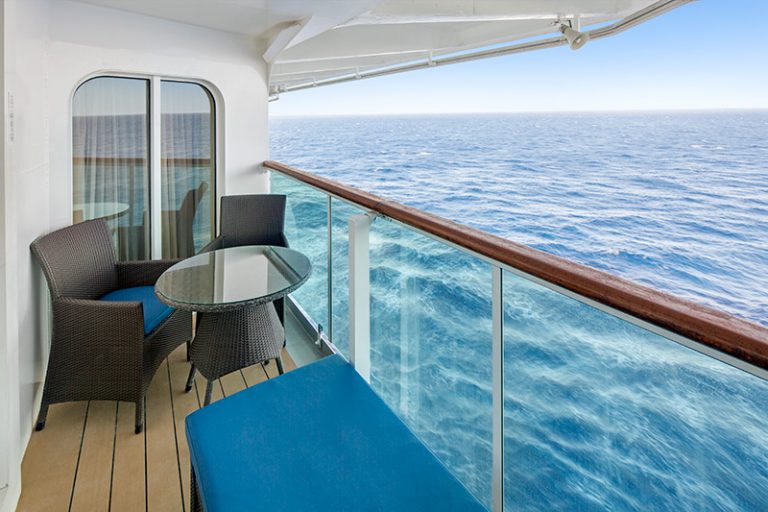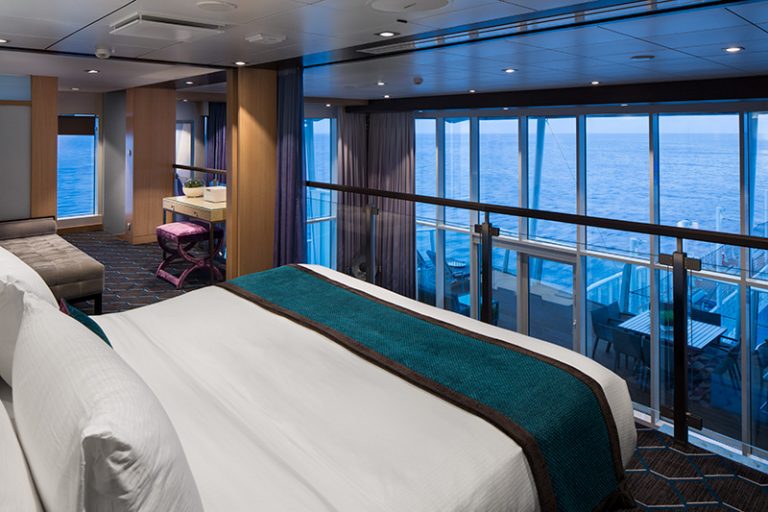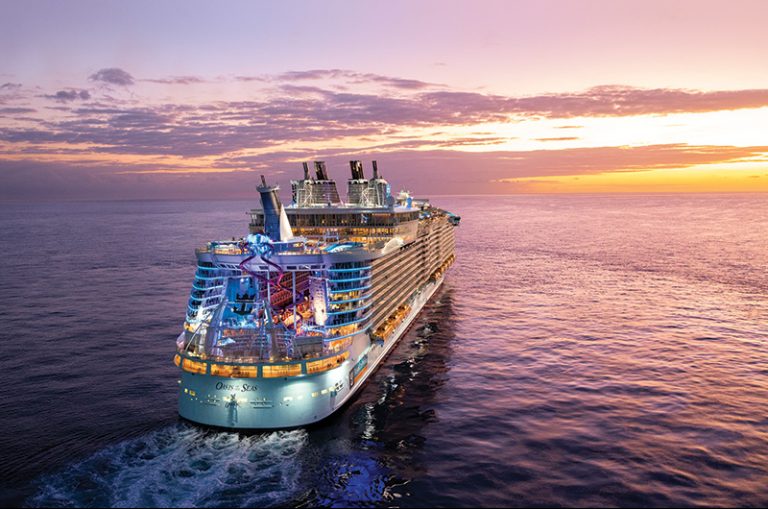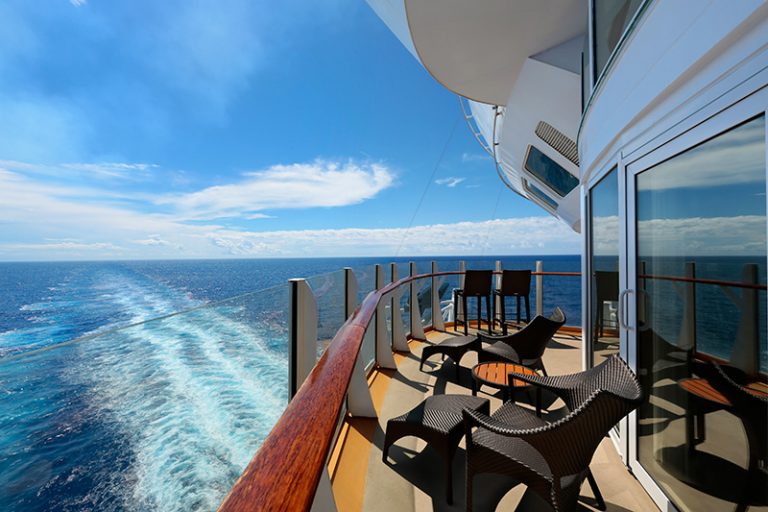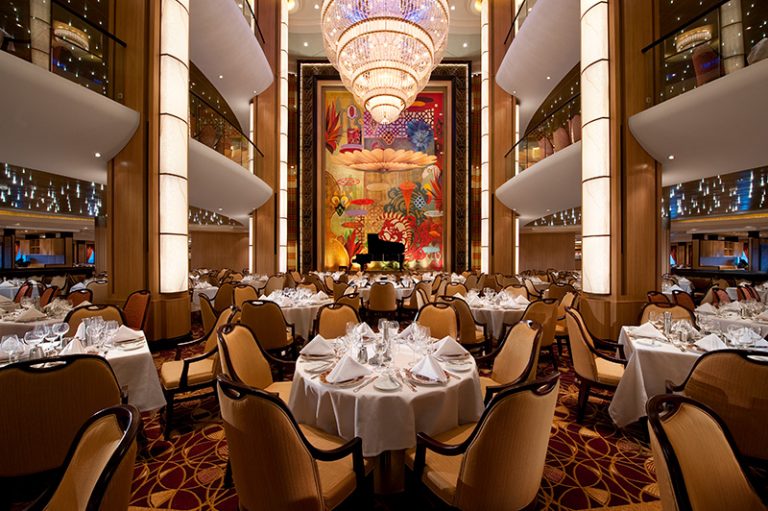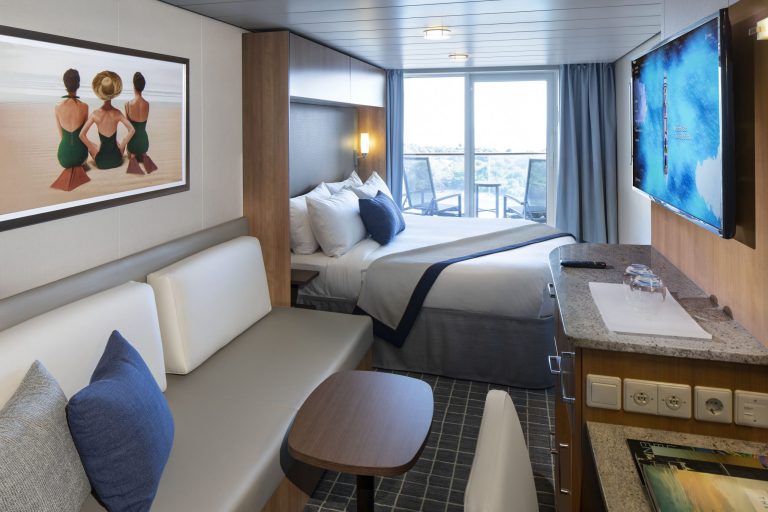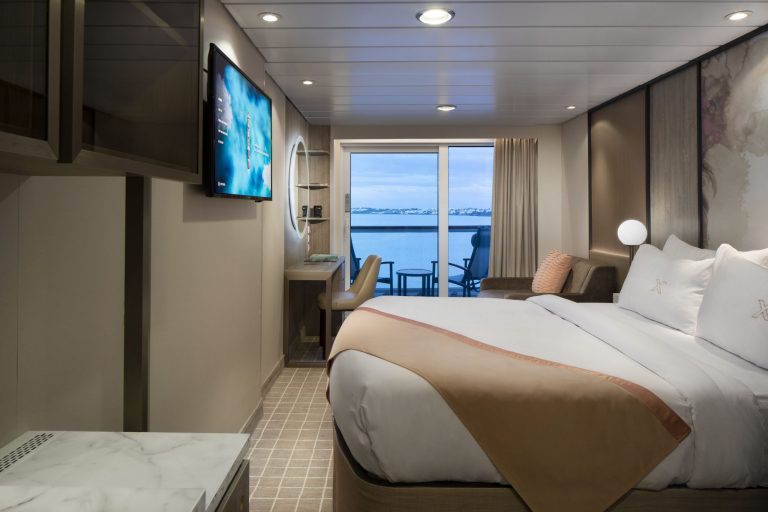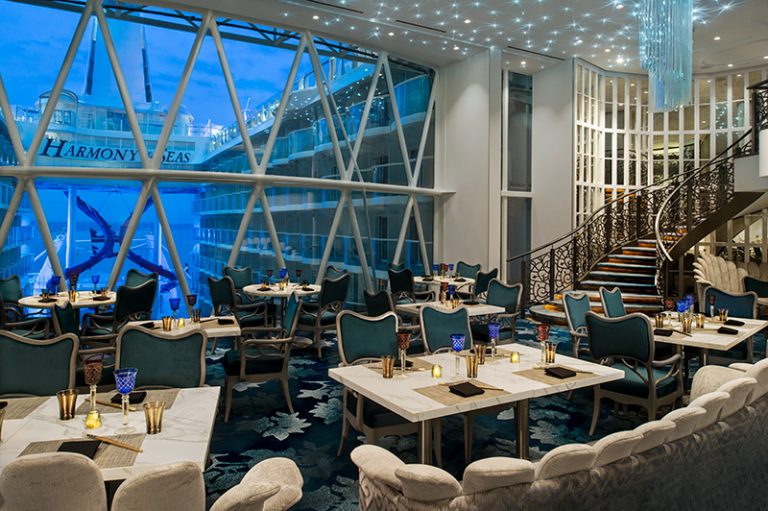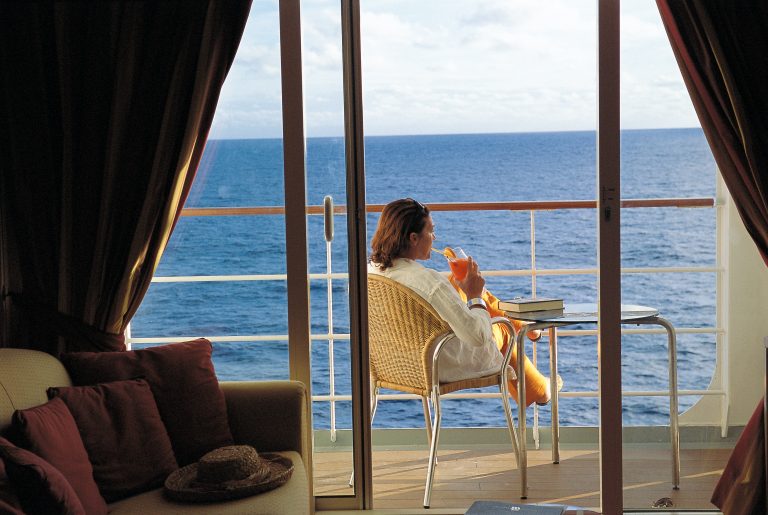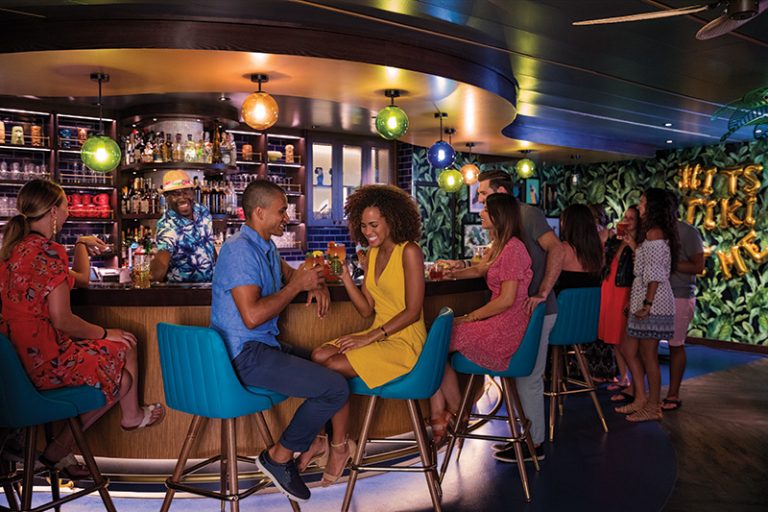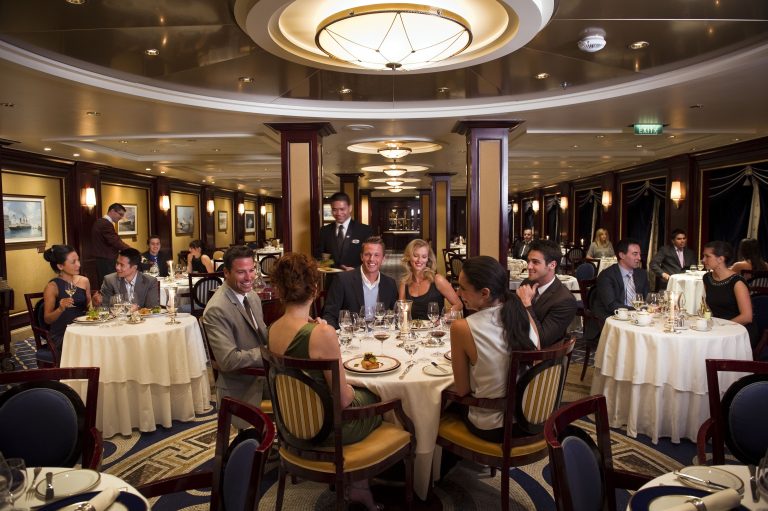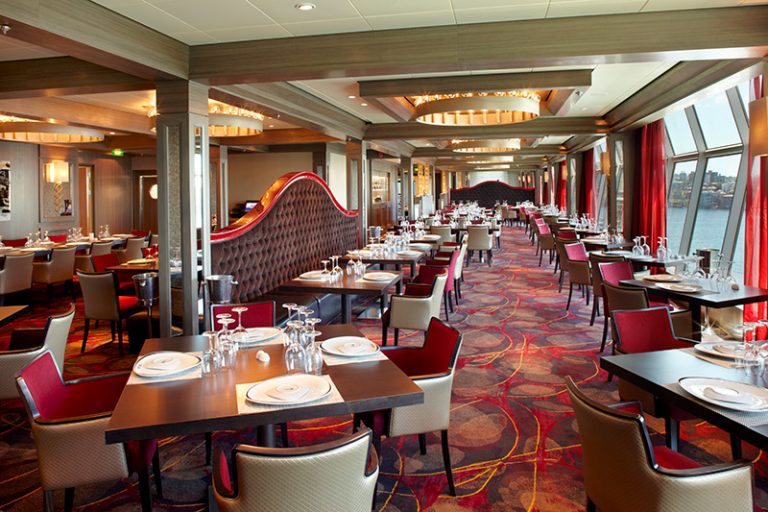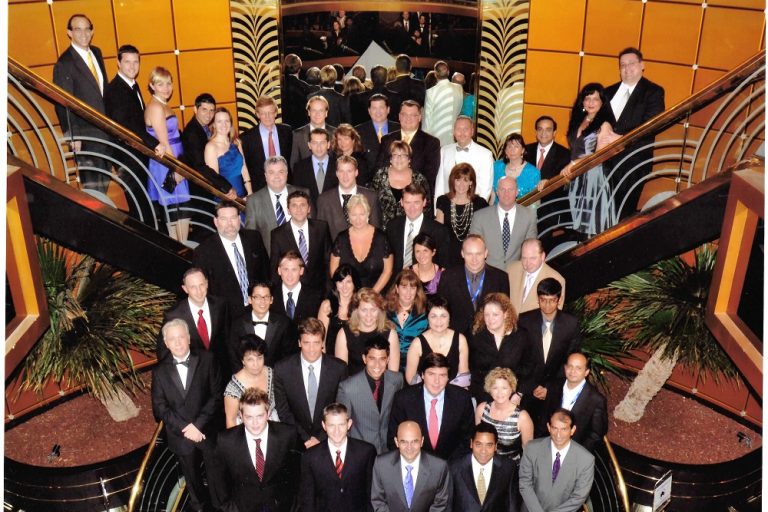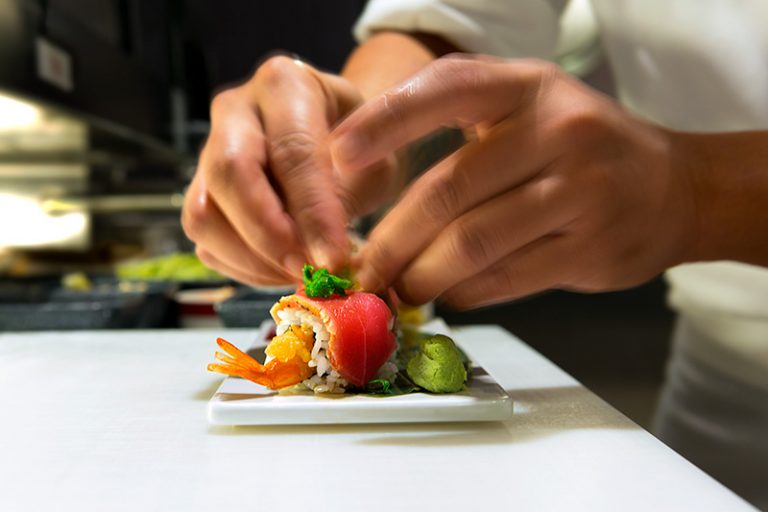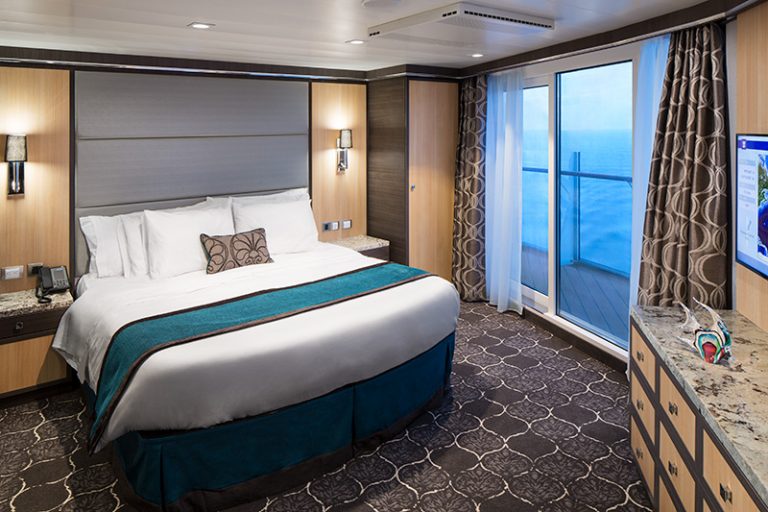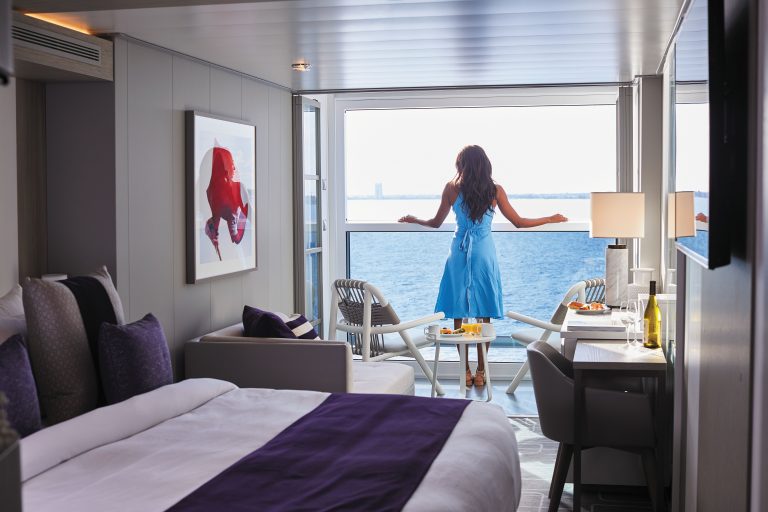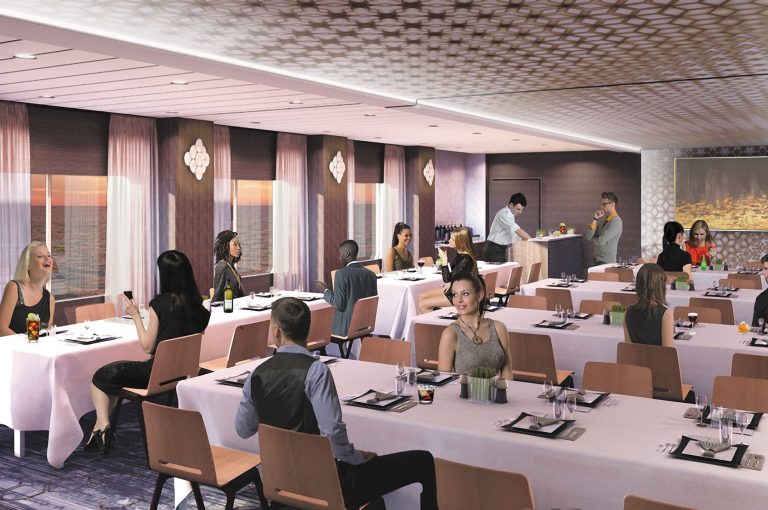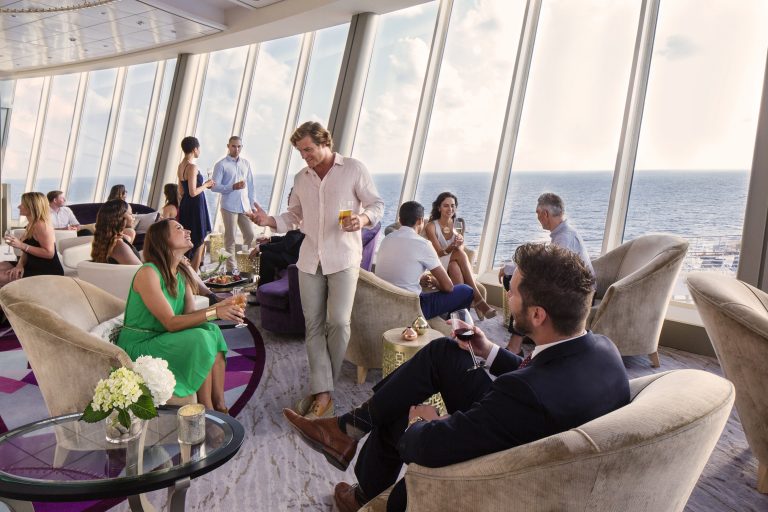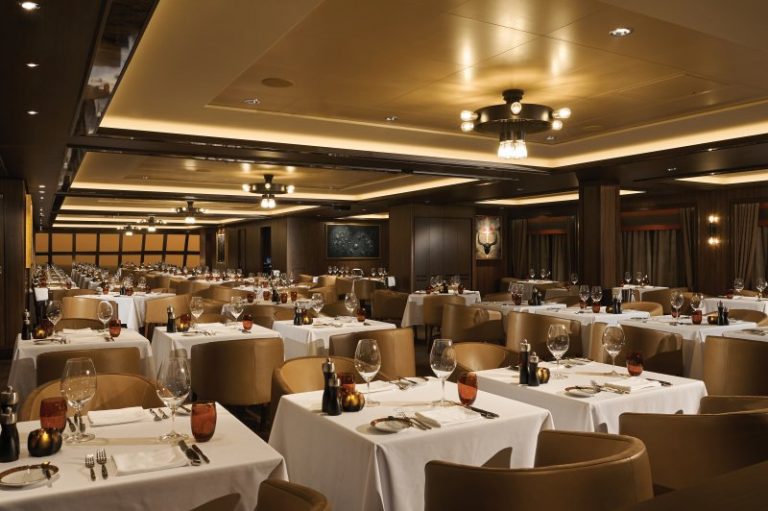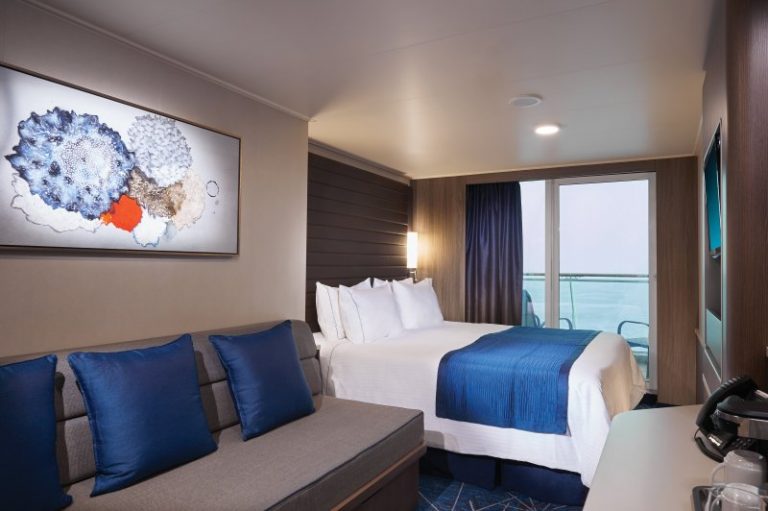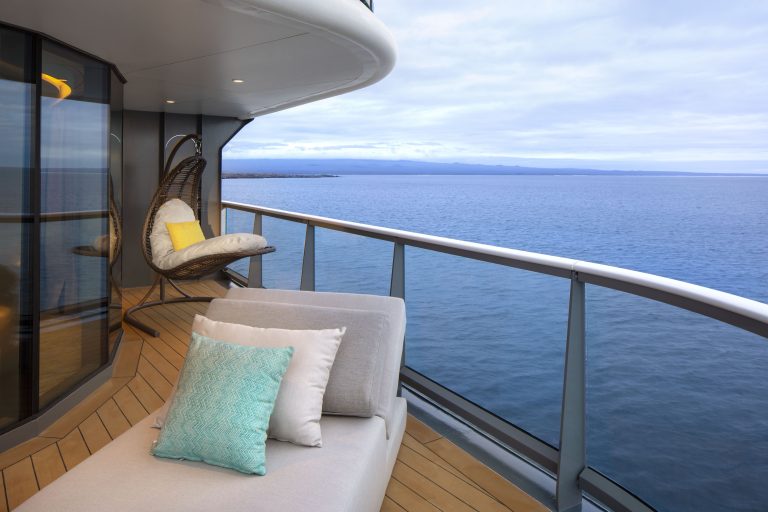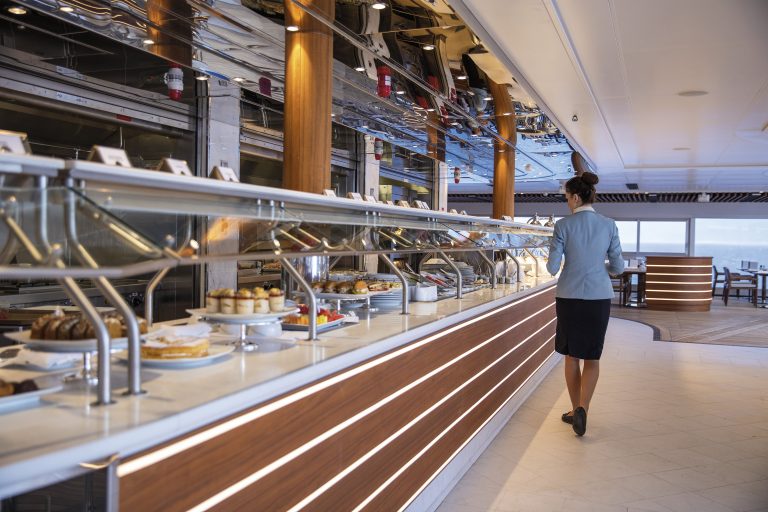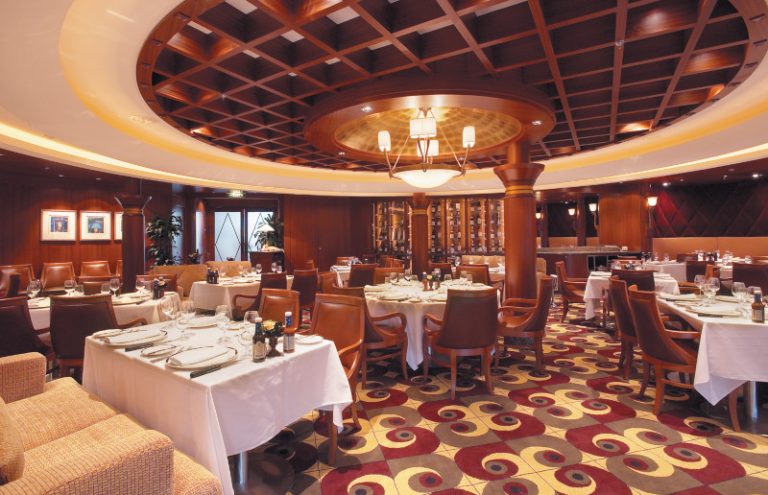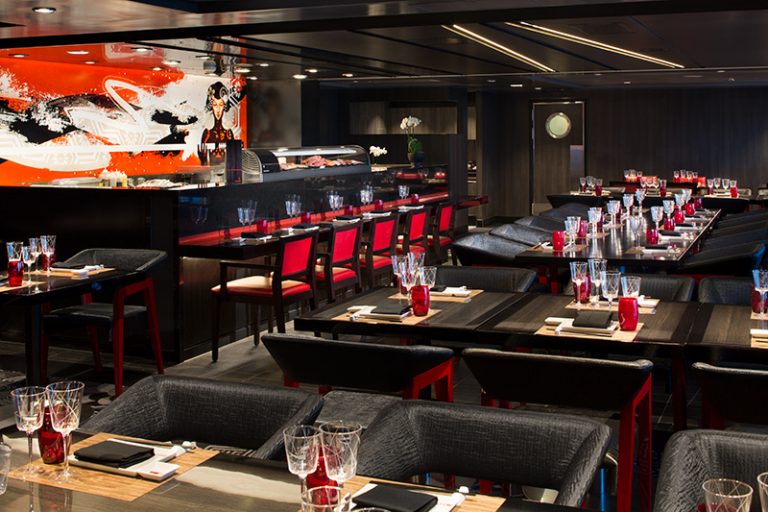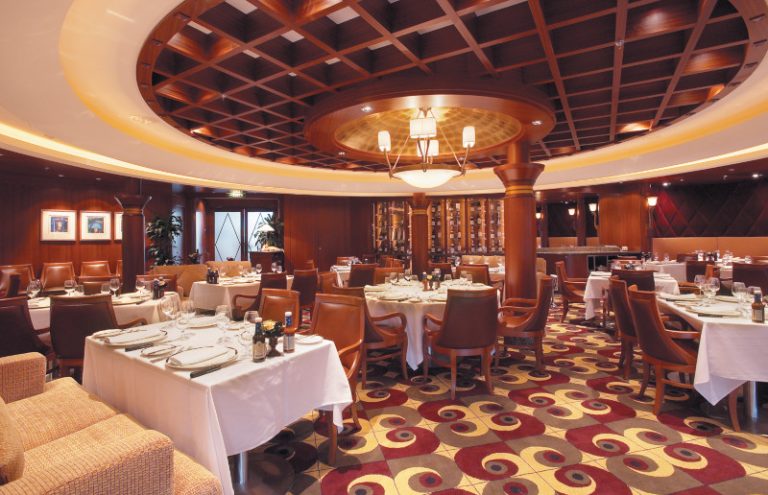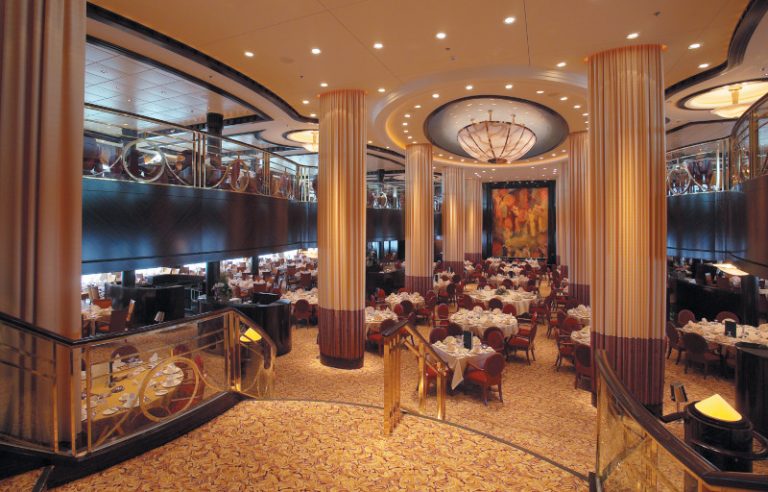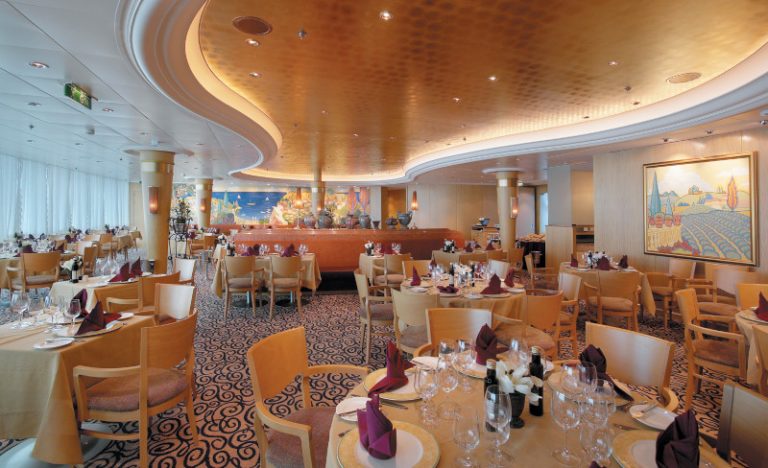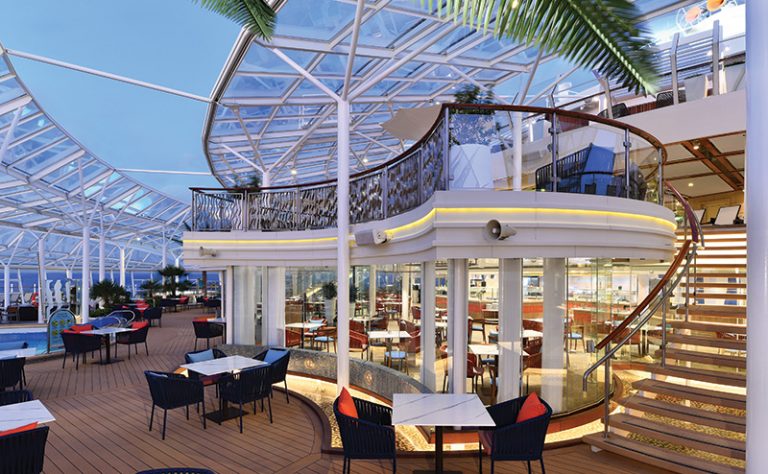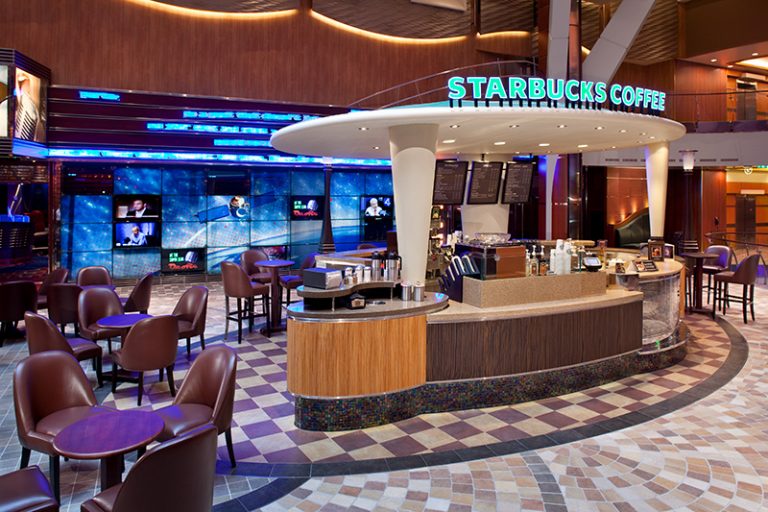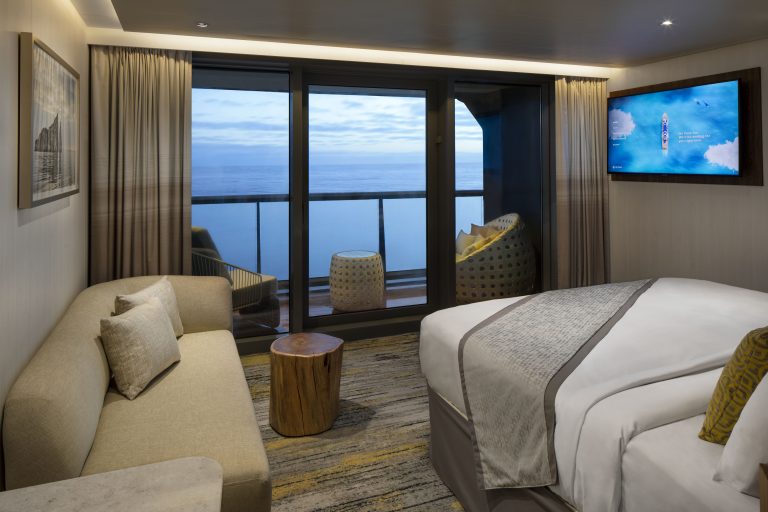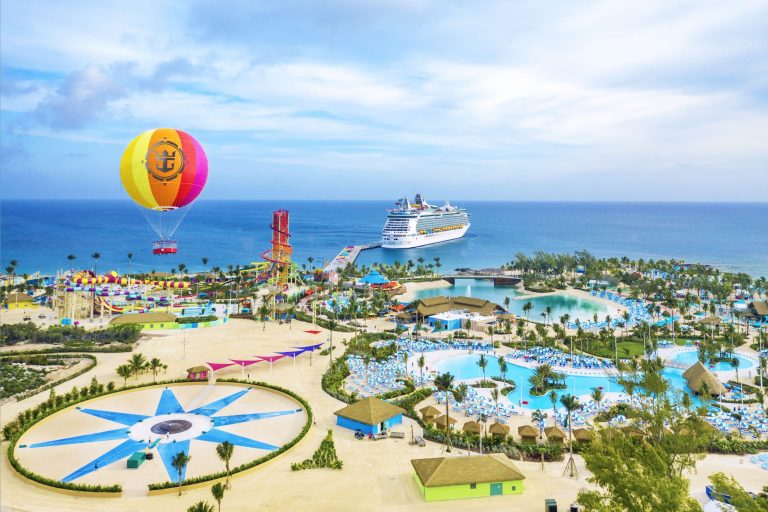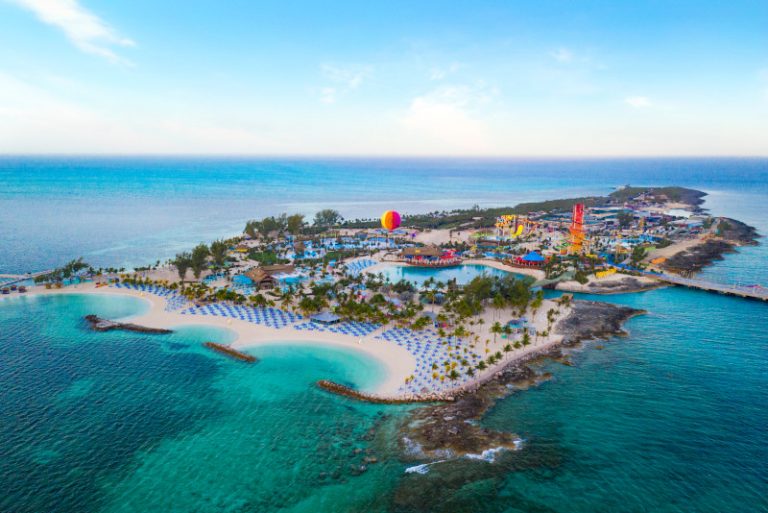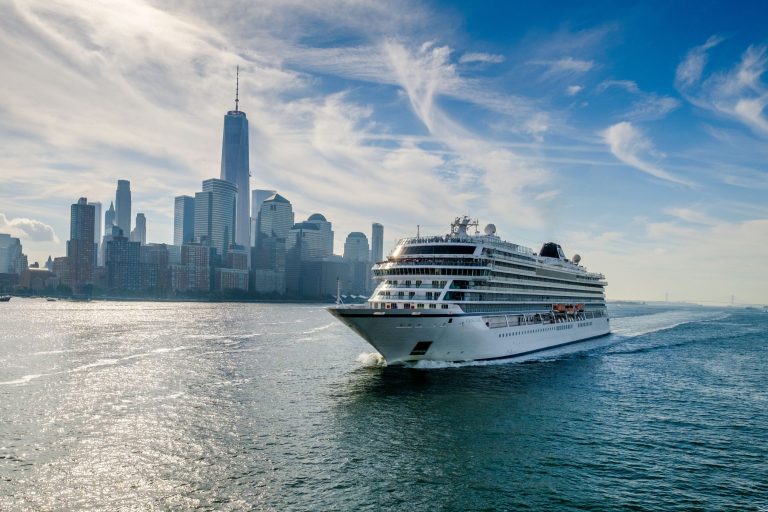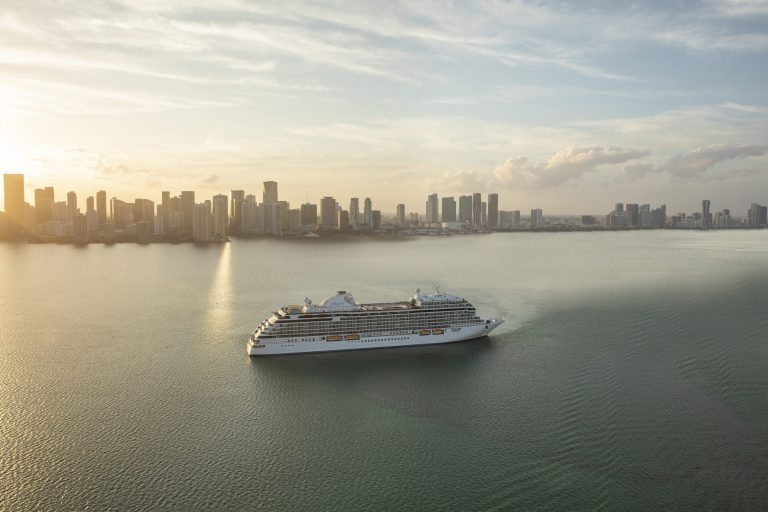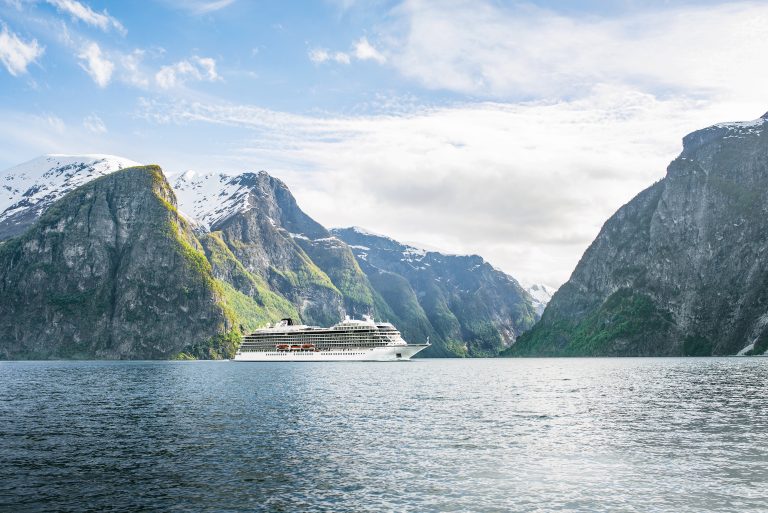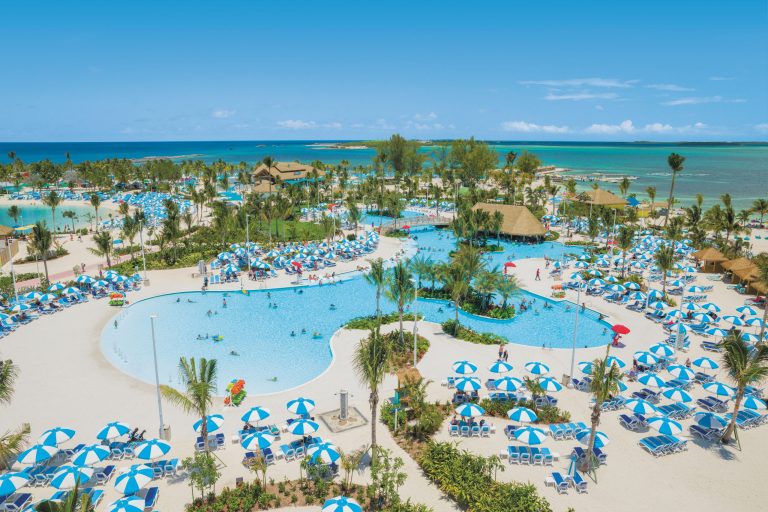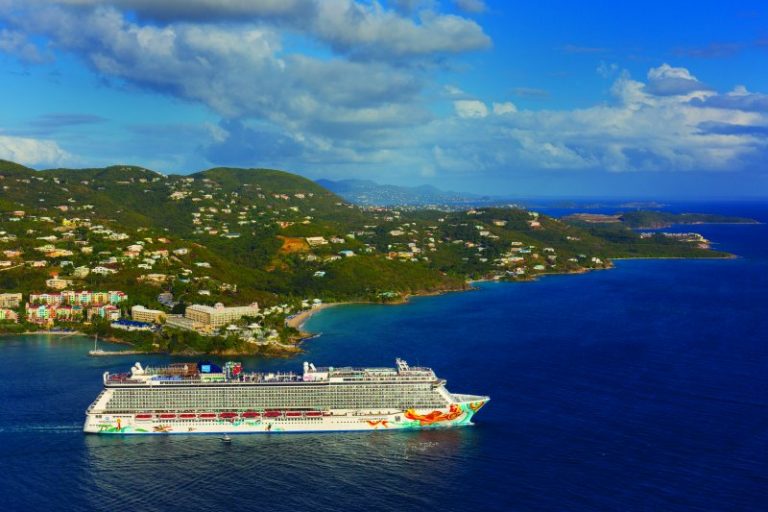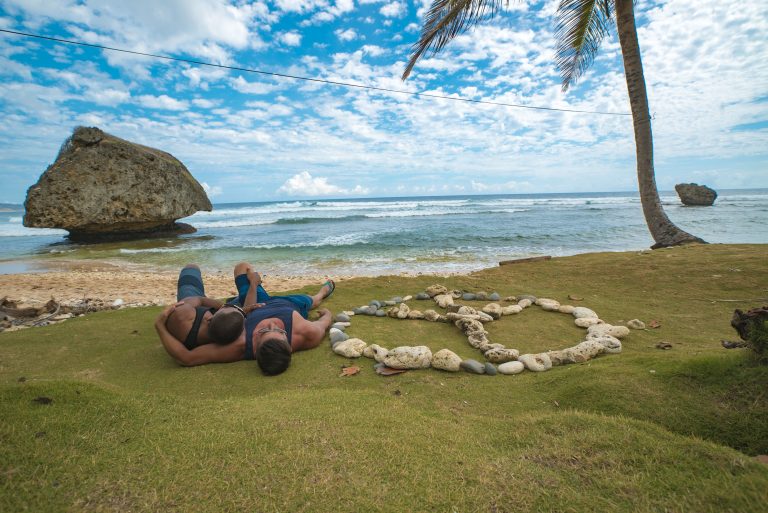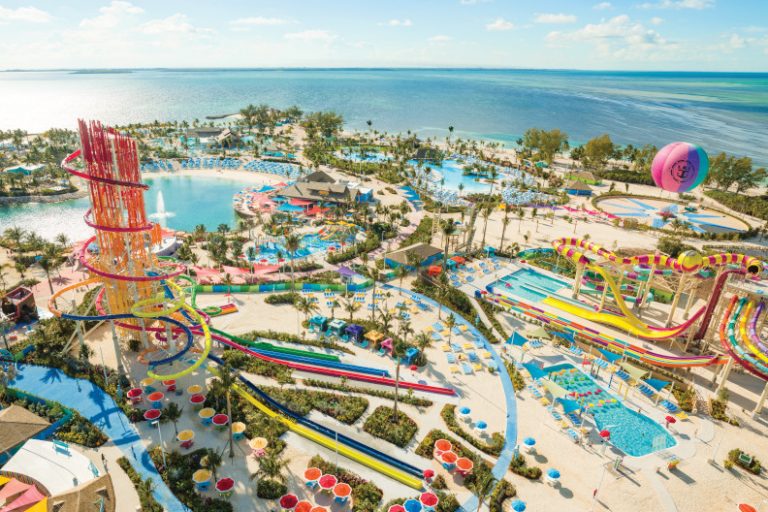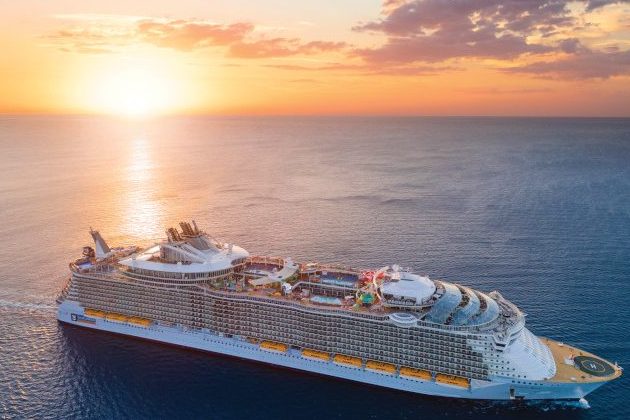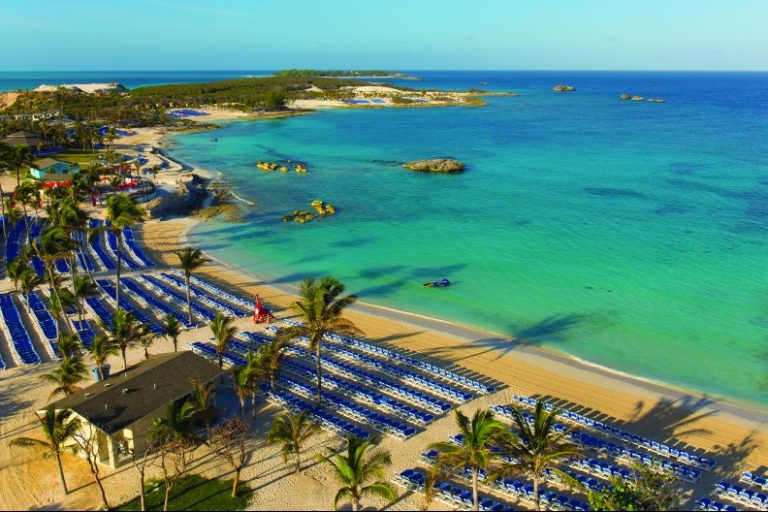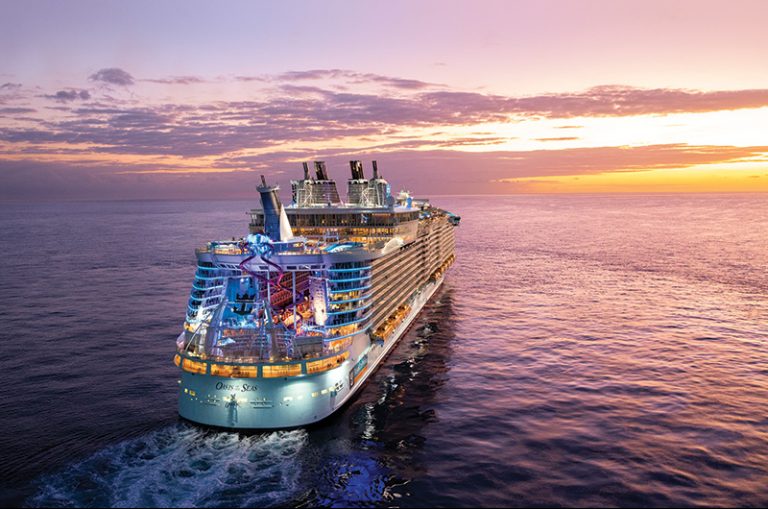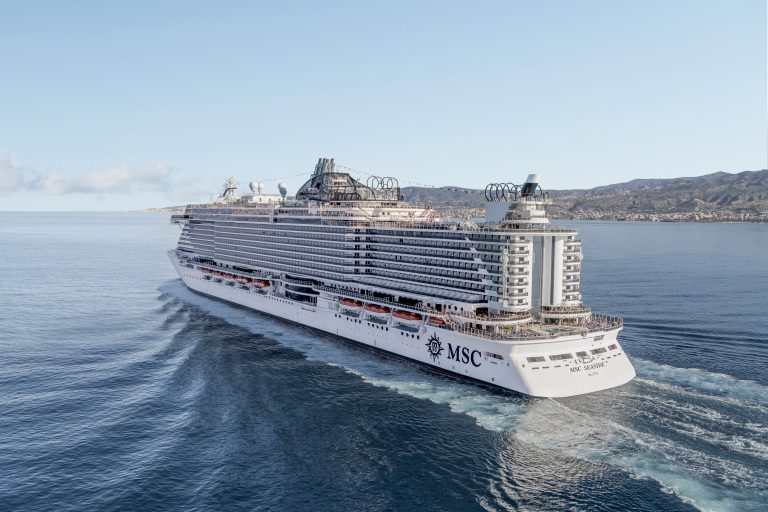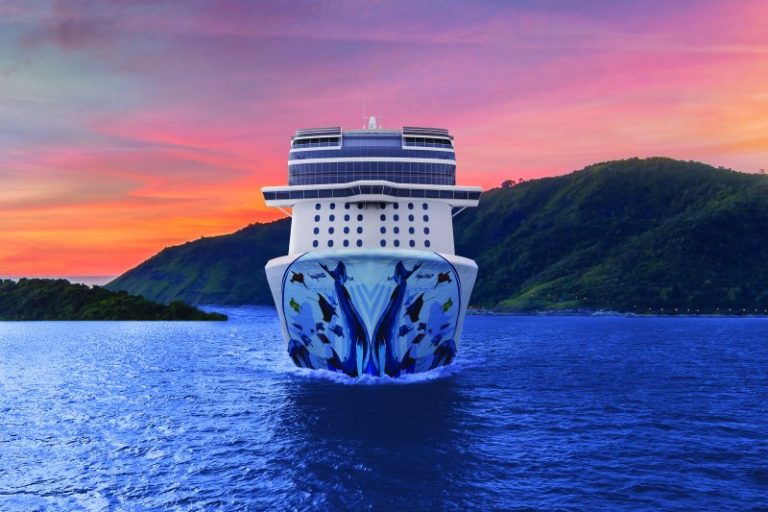 Where in the world would you like to host your next event..?? The event location is a key factor in attracting the interest of your target audience. Today's modern cruise ships offer all of the conveniences of an all-inclusive resort and event venue, plus the added benefit of traveling to amazing destinations anywhere in the world. It could be the crystal-clear waters of a Caribbean beach, or a private island in the Bahamas, or simply cruising at sea under the warm blue skies. Whichever destination you select, your guests and attendees will never forget their time onboard.
With world-class Musical Performances, Broadway Productions, Live Concerts, Ice Shows, and much more, you'll always be entertained aboard today's modern cruise ships with stage and sound systems that rival the best land-based concert venues and theaters. Top performers and bands perform for thousands of fans across multiple stages and your group will feel as if they are being treated to an exclusive concert by one of their favorite performers.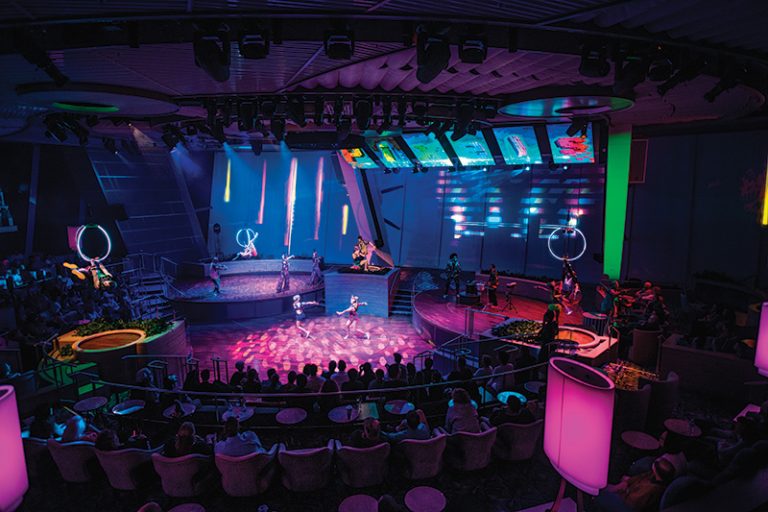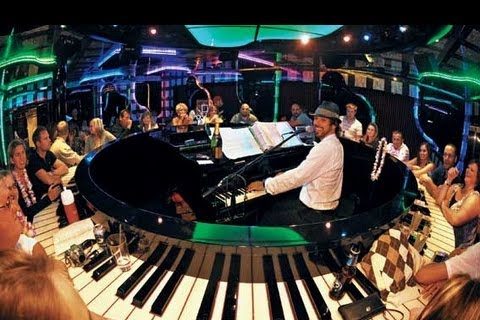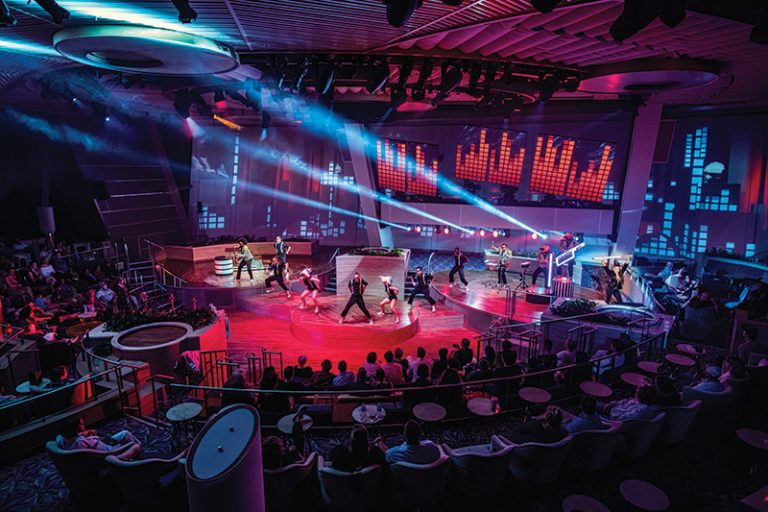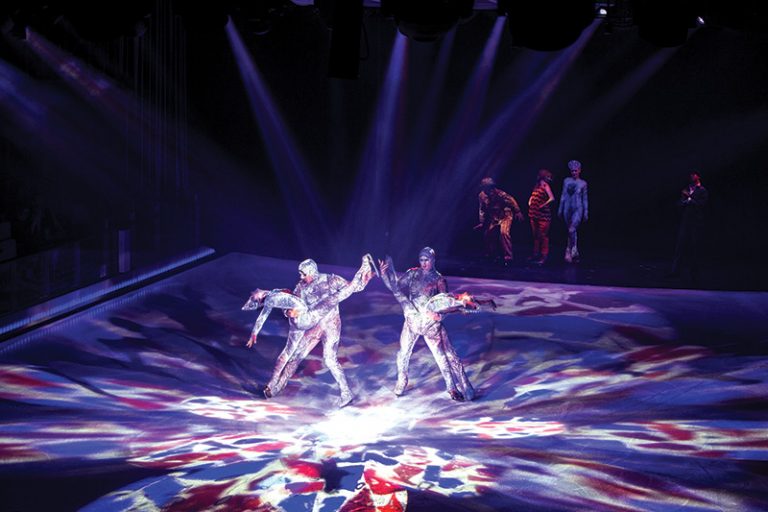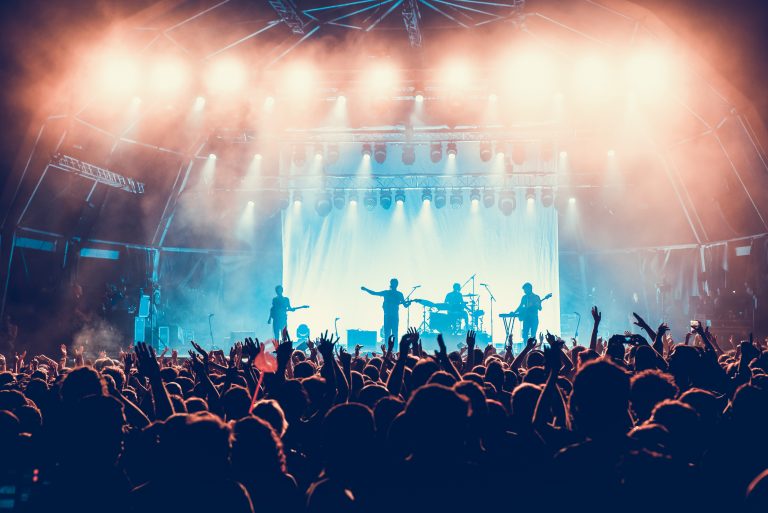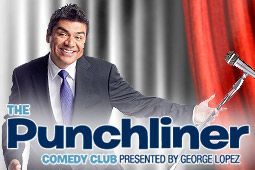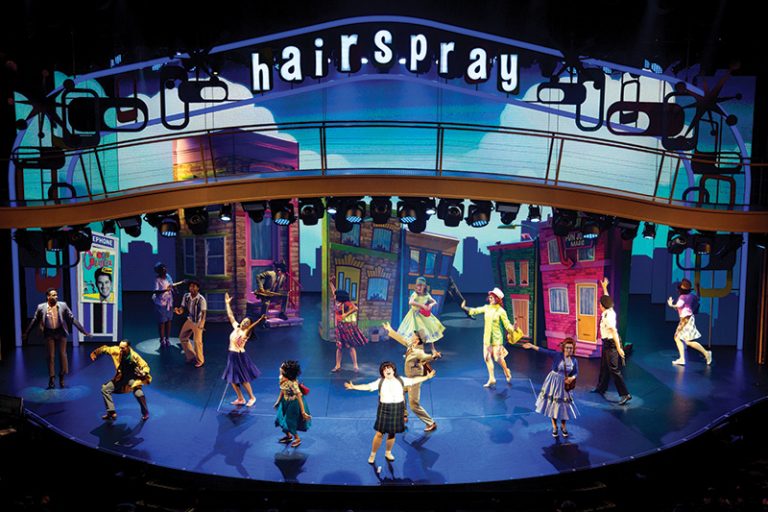 It's time to plan your next Corporate or Industry Event at SEA !!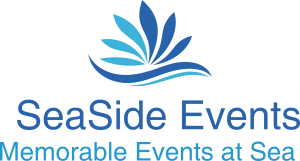 SeaSide Events is an industry leader in the organization, management, and delivery of world-class events onboard some of the world's largest and most advanced cruise ships. Our events experience spans corporate meetings, industry gatherings, music festivals, sporting events, and incentive travel. Today's state-of-the-art cruise ships provide a superior alternative to the traditional land-based hotels, resorts, or conference centers, as well as a cost-effective, exclusive, and very efficient way to conduct your corporate meetings, sporting, or musical events.
SeaSide Events has long-standing partnerships with over 20 cruise lines providing access to more than 320 individual cruise ships ranging in capacities from 200 up to 5,000 passengers. Our expert team works hand in hand with our clients to identify the most suitable cruise ships with the ideal combination of cruise length, destinations, and facilities to meet our client's needs for a memorable event at sea.
Contact us to discuss your upcoming corporate of industry event, or to answer any questions you may have on cruise groups, charters or cruise-based events.
For any inquiries please email