top reasons to charter a cruise ship...
Chartering a cruise ship to host your next event provides an unparalleled level of privacy, exclusivity, and event customization options. Having full command of the ship offers endless possibilities and ensures your guests will walk away with lasting memories. There is simply no better way to host a group event than by sailing across the ocean on a luxury cruise ship. Whether you are hosting an exclusive corporate event for 200 senior executives, or celebrating your team's super bowl win with 2,000 loyal fans, or jamming non-stop 80's tunes with some of the best bands in front of an audience of 4,000 music lovers,  holding your event on a chartered cruise ship is a unique and memorable experience that cannot be replicated anywhere else. You can sail away to a private island for 3 days, enjoy the warm breezes off the Bahamian islands on a 4-day cruise or spend a week island hopping the Caribbean or Mediterranean.  Having exclusive use of your own cruise ship allows you to customize the itinerary, as well as daily programs, events, and activities, as well as brand the entire ship to match your event's identity. Call us, and let's discuss how to make your next event truly unforgettable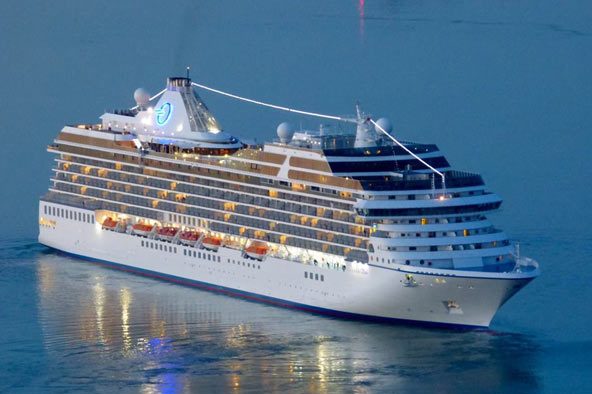 With a full-ship charter you virtually "own" 100% of the ship and guest capacity so you can customize almost every detail from beginning to end. Your corporate branding and messaging can be communicated throughout the entire ship, including daily newsletters, key-cards, banners, menus and so much more.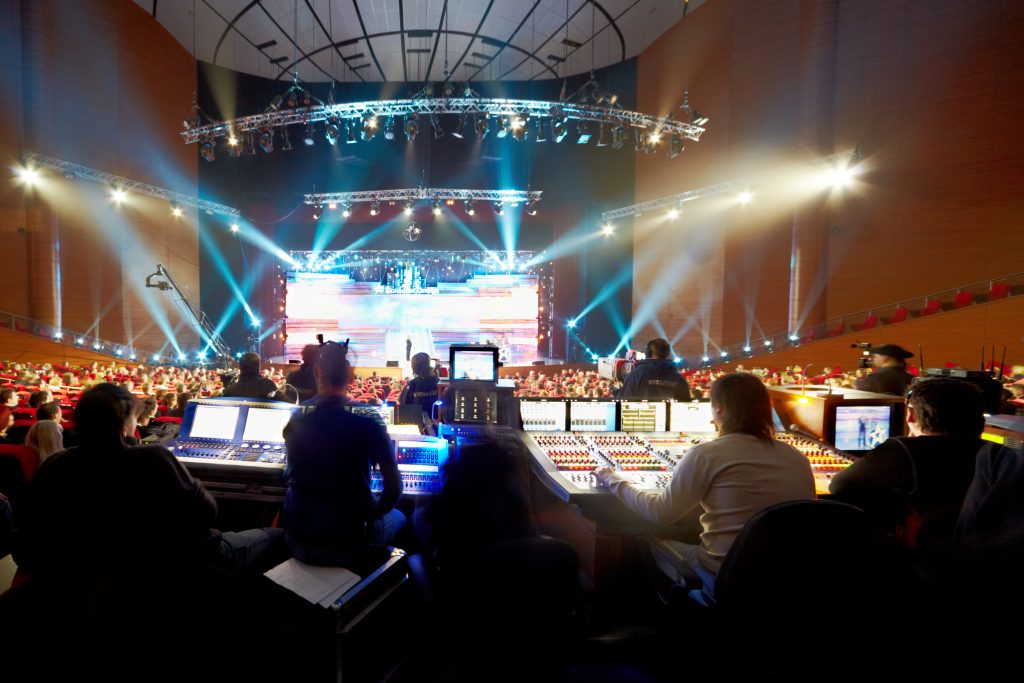 As the "Owner" of the cruise ship for the entire duration of your event, you have exclusive use of all onboard facilities and function space, so you can design, customization anD structure your event based on your needs and objectives. Cruise ships provide a great deal of flexibility in creating a unique environment for your event.
A full-ship charter agreement provides the ultimate financial peace of mind as all know event costs are included in one single contract. From luxury accommodations to full meal services, meeting space, and state-of-the-art audiovisuals, from world-class entertainment to incredible spas, pool decks and gyms, and exclusive access to private islands with pristine beaches and facilities. No venue in the world can provide such benefits.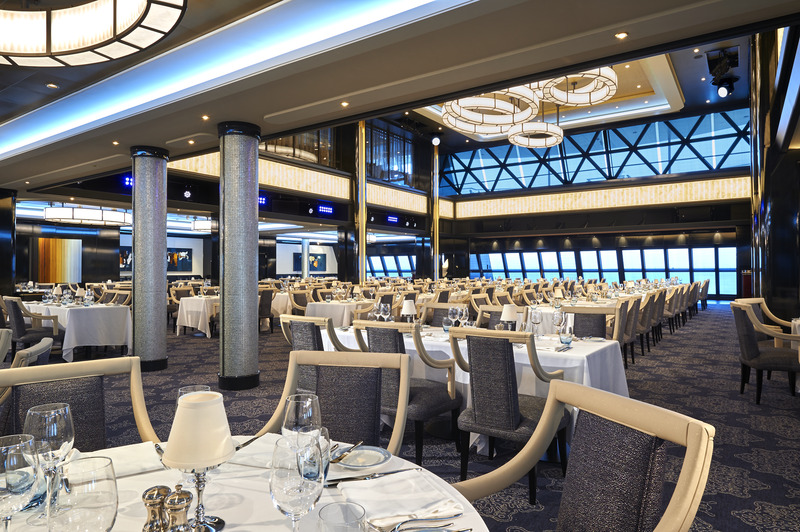 With a full-ship charter, you don't only have the benefits of a one-stop-shop and all-inclusive event contract, but your net costs per guest are easily 30-40% lower when compared to land-based venues and all of their add-ons costs and limitations. More importantly, the ability to travel the ocean and visit exotic destinations while conducting your group event simply cannot be replicated by any land-based venue.
Your guests will feel like VIP's the moment they arrive at the cruise terminal and embark on the ship for the time. The moment they realize the entire cruise experience has been reserved and customized just for their event and their peers will be the start of a truly unforgettable event experience.
Knowing that everyone sailing on your cruise ships is in fact part of your group or event creates a sense of "belonging" amongst your guests, and ultimately drives higher levels of attendance and participation across all involved. Outside distractions are left at the pier and the entire cruise experience becomes one big self-contained participatory event.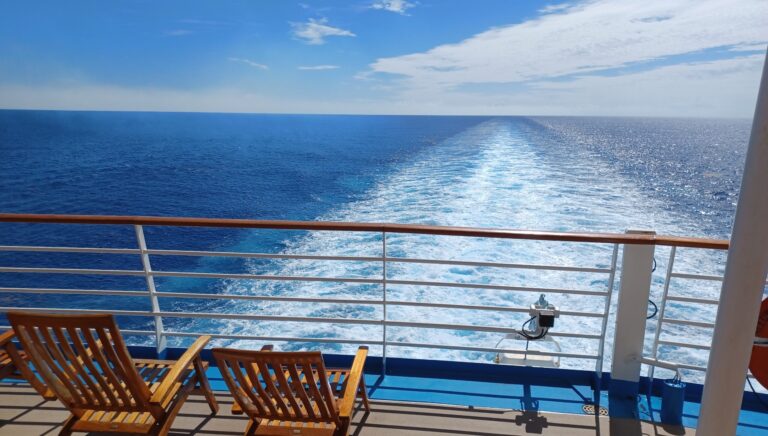 Cruise ships are implementing the most advanced health and safety protocols of any segment of the travel industry and well beyond the minimum requirements dictated by the CDC. With 100% COVID vaccinated crew, as well as limited, or no interaction with the "outside world" at all during a cruise and the option of calling exclusively at private islands with identical safety protocols makes cruise ships the safest way to conduct group events in this "new normal" environment. Once you add per-screenings at the embarkation terminals, fully staffed and equipped onboard medical centers, as well as new guidelines in food preparation and serving, there is no doubt cruise ships provide greater health and safety assurances to event organizers well beyond what hotels, resorts, or convention centers can.

A full cruise ship charter allows the entire ship's crew and staff to be dedicated to your event, thus ensuring everything is looked after and goes according to plan. With a team of 500-1,000 staff members, including Accommodations Management, F&B, Entertainment & Performers, Venues and AV techs, Group Activity Coordinators and Shoreside Staff at the private islands, a full-ship charter extends your event team to include all key areas of responsibility and delivery. It is well known in the travel industry that cruise ship staff offers the highest degree of professionalism, accountability, and performance. Make these professional members of your staff during your next event!.
let seaside events help you organize your next amazing cruise event!
With either a Full-Ship Charter or a Large Group, you virtually "own" the ship allowing you to customize your events, schedules, itinerary, venues, dining, entertainment and so much more. Your corporate branding and messaging can be communicated throughout the entire ship, including the daily newsletter, key cards, and menus. Being in a self-contained environment ensures all attendees participate in all events and have access to relationship-building time with leadership and other attendees. There is no other event venue as impressive as a cruise ship. Hosting your event onboard a ship creates lifelong memories for all attendees and the highest ratings and ROI for event organizers. 
cruise Charter or group contracts
Conducting large-scale events onboard a cruise ship, whether under a Full or Partial Ship Charter Agreement or under a Group Agreement has its unique set of industry specifics and complexities.  SeaSide Events has extensive experience with such contracts, and we are Certified Ship Charter Brokers by the Association of Ship Brokers & Agents (New York, NY). Our cruise ship contract experience is provided as part of our client services and covers the entire spectrum of Operational Terms & Conditions, Financial Clauses, Roles & Responsibilities, Amendments, and Compliance. Our ultimate objective is to protect and ensure our client's interests are properly represented in all contractual relationships.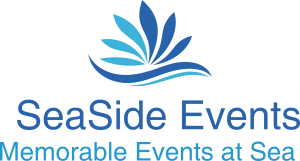 SeaSide Events is an industry leader in the organization, management, and delivery of world-class events onboard some of the world's largest and most advanced cruise ships. Our events experience spans corporate meetings, industry gatherings, music festivals, sporting events, and incentive travel. Today's state-of-the-art cruise ships provide a superior alternative to the traditional land-based hotels, resorts, or conference centers, as well as a cost-effective, exclusive, and very efficient way to conduct your corporate meetings, sporting, or musical events.
SeaSide Events has long-standing partnerships with over 20 cruise lines providing access to more than 320 individual cruise ships ranging in capacities from 200 up to 5,000 passengers. Our expert team works hand in hand with our clients to identify the most suitable cruise ships with the ideal combination of cruise length, destinations, and facilities to meet our client's needs for a memorable event at sea.
Contact us to discuss Cruise Charter opportunities, or to answer any questions you may have on cruise events.